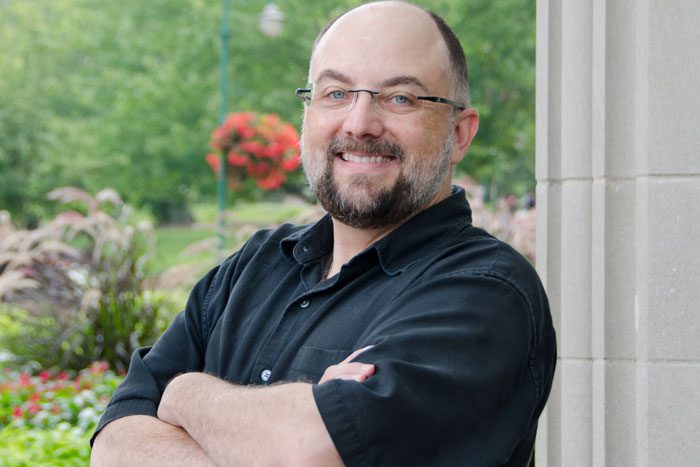 Edward Castronova
Professor
Contact Information
Research and Creative Interests
Games

Technology

Society

Religion

Jesus of Nazareth

Catholicism

Saint Meinrad Archabbey
Biography
Edward Castronova wonders why vanilla ice cream is even produced in a world that knows chocolate. He is a Professor of Media at Indiana University and holds a PhD in Economics from the University of Wisconsin-Madison. Professor Castronova specializes in the study of games, technology, and society. Notable works include Wildcat Currency: The Virtual Transformation of the Economy (Yale 2014), Virtual Economies: Analysis and Design (with Vili Lehdonvirta, MIT 2014), Synthetic Worlds: The Business and Culture of Online Games (Chicago 2005), Exodus to the Virtual World (Palgrave 2007). Castronova was born as Edward Bird in 1962, converted to Roman Catholicism in 1995, and took his wife's name on marrying in 2000. He has two sons, two god-children and a beagle named Tilly. Castronova thinks God is a game designer: Get to Heaven for the win.
When I was a junior in college, OK, I all of a sudden had this vision of myself walking across a campus talking to students, and I knew right at that moment that I wanted to be college teacher a professor. The thing is I didn't really care what kind of professor, and so as it turns out I ended up becoming an economist, and then I started working on the economies of video games. And, you know, that made sense because I've been playing games really hard all along since the 1970s. I really loved games, so when, finally, I was offered a job here in Indiana as a media professor specializing in games, it was like, you know, you win the lotto! What could be better than being a professor of video games?
It was really exciting, and and then I got here, and I started noticing something weird about the students here. It turns out, they were all going off to their dorm rooms just making games. They they learned some art, they learned some programming, and they loved games so much that they'd all just go by themselves and make games. And it might be an Indiana thing because games are really big here in the Midwest, but, but anyway when I saw it, I said we should we should put together a club and get some synergies, get some teamwork and connect these students so they can all work together. And so we founded Hoosier games in 2010, which is an entirely student-run game development studio. It's got a couple, few credits to its name — games like "Platformer from Hell," "Warped shooters" is another one, and then as this was happening, new administrators started to notice.
They said 'there's some kind of activity here, maybe we should have a program,' so we put together a bachelor's degree that was devoted entirely to game design. It launched in 2015, and it teaches students everything they need to know to work in the game industry, but also it's at a big state school, which means it's not that expensive, and you get a lot of breadth in this degree, too. So even if the game job doesn't work out for our students, they have learned how to make creative digital media content in teams, and that's a skill that they can take anywhere: advertising, sports, health services, education, government, you name it, and, and they also know philosophy, they have history, math, all the things that come with a real university education. You know all that leadership stuff, and I can tell you I've taught in a lot of schools, a lot of programs, and there's really nothing like the feeling of you leave your classroom and the students are still in there talking about the stuff you were teaching because they don't want the class to end. It's the greatest feeling in the world when you're a professor, and so I'm just really, really happy about this situation, this program, this moment, this this thing we have here. It's just awesome.