Benedict awarded 2023 Pulitzer Prize in Investigative Reporting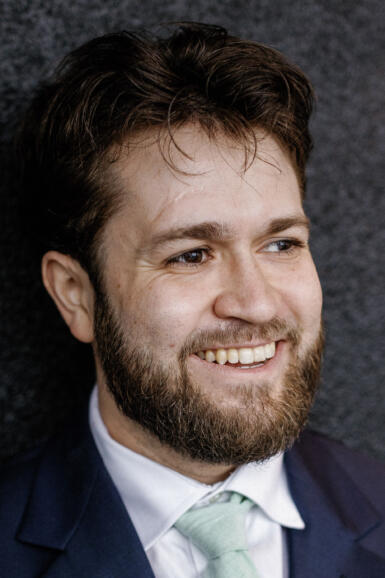 Media School alumni James Benedict, BAJ'17, was recently awarded the 2023 Pulitzer Prize in Investigative Reporting as one of the reporters for the story "Wall Street Traders or Washington Officials? Sometimes It's Hard to Tell."  
"Funnily enough, a friend texted me while I was in line for TSA. I was floored and so happy," he said, recounting the moment he'd heard about winning the award.  
Benedict is currently a graphics reporter at The Wall Street Journal specializing in data analysis and interactive design. He began working for the Journal as an intern following his graduation from The Media School at Indiana University in 2017. Over his career, he has been recognized by organizations such as the New York Press Club, the National Institute for Health Care Management, Society for Advancing Business Editing and Writing, and the White House Correspondents' Association.  
"Wall Street Traders or Washington Officials? Sometimes It's Hard to Tell," published Oct. 18, 2022, discusses the disclosure of stock and fund trades of senior federal-government officials within the past six years. It explores the number of these trades, as well as the legal and moral concerns that arose following their disclosure.
"I had wanted to cover government employee's stock-trading since I was in college. I felt very lucky to be able to do that in the first place, let alone at a place with as much talent as The Wall Street Journal," Benedict said.  
The 2023 Pulitzer Prize in Investigative Reporting was awarded to The Wall Street Journal staff for "sharp accountability reporting on financial conflicts of interest among officials at 50 federal agencies." The category is designed to recognize those who provide a "distinguished example" of investigative reporting, and the winner receives a cash award of $15,000.  
Benedict is proud of his accomplishments and appreciates the experiences at IU that helped him realize where he wanted to be today. He encourages current and future students to make the most of their studies.  
"At school, you should try to take some classes that are outside your direct interests. I definitely found new areas of interest doing this," he said.