Adjunct, alumni team wins Gold Addy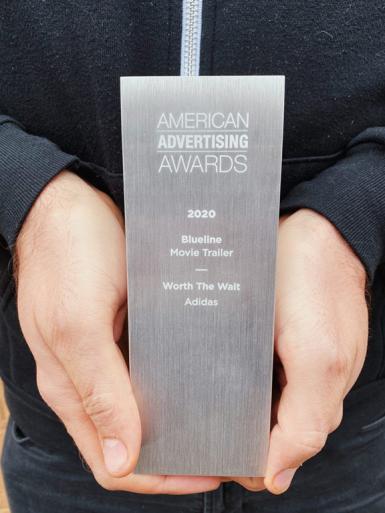 Adjunct instructor Kevin Weaver and his team of Media School alumni at Blueline Media won a Gold Addy for Film Trailer from the Indianapolis American Advertising Awards.
The trailer is for "Worth the Wait," a feature documentary about IU men's soccer head coach Jerry Yeagley.
The principal crew are all Media School alumni:
Kevin Weaver, BA'09, executive producer
Tucker Gragg, BA'12, director
Austin Gardner, BA'13, assistant director
Ben Frazier, BA'13, sound designer and composer
Matt Dillman, BA'14, director of photography
The film will have its public premiere at the Hoosier Films Festival March 19-22 at the Buskirk-Chumley, and it will air on Big Ten Network this summer.