Time You Enjoy Wasting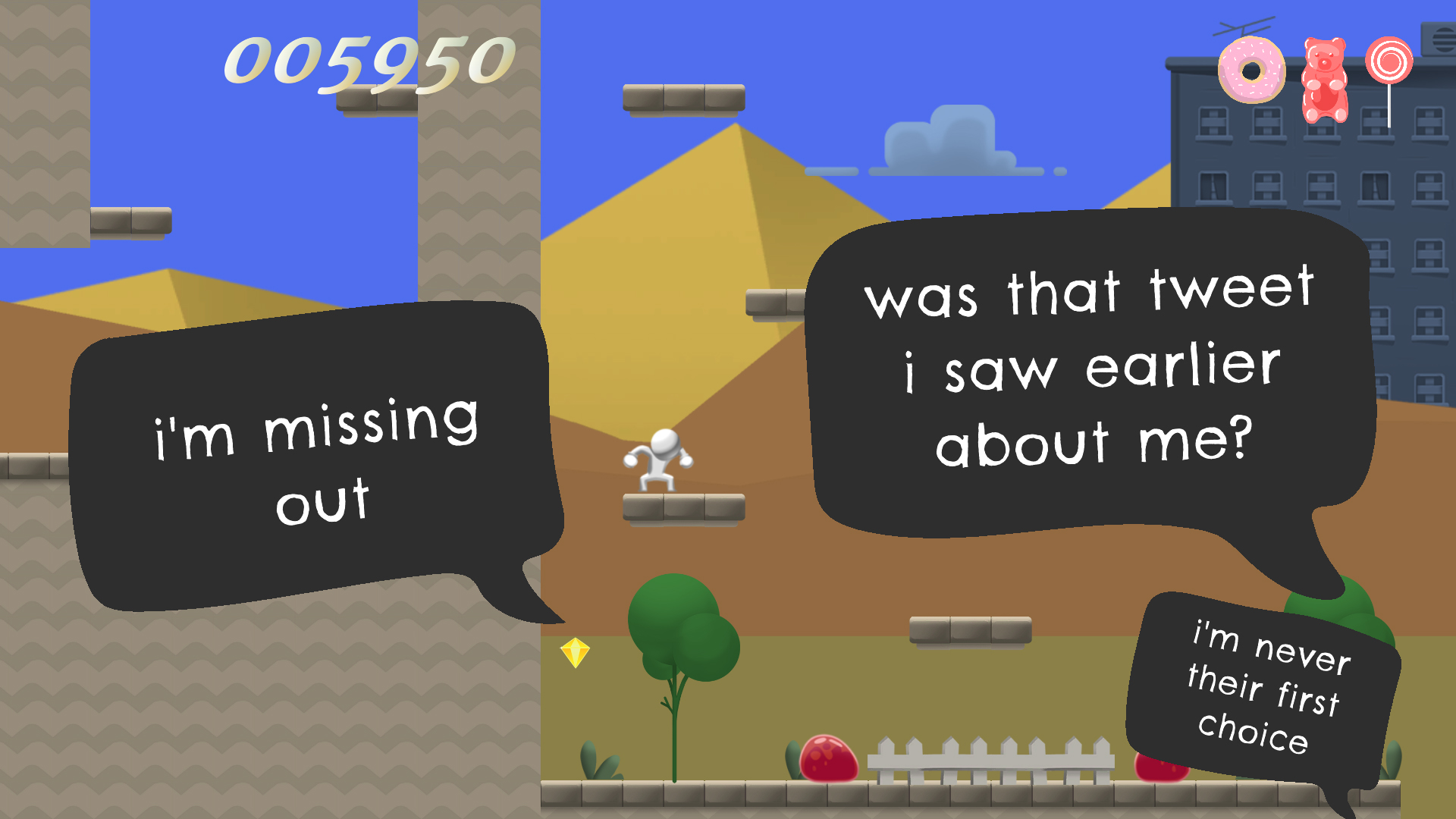 Drew Steichen created this project in lecturer Will Emigh's Game Aesthetics class.
The game, "Time You Enjoy Wasting," allows players to explore the world and embrace distractions from their real lives. The game is based on Unity's new platformer tutorial and adds a new mechanic to replicate the experience of having intrusive thoughts.