The 2020 course has been canceled in compliance with IU's suspension of university-affiliated travel in response to the coronavirus outbreak.
On location in the Czech Republic
Learn about film production in the Czech Republic and earn course credit toward your degree this summer. Short Film Production takes students to Prague for a four-week summer intensive course.
The program will cover screenwriting, directing, cinematography and editing. When the course ends, students will have completed a short film inspired by the history, people and places in Prague. Situated on a hilltop overlooking the winding Vltava River, Prague is an ideal location for students to produce their own short films.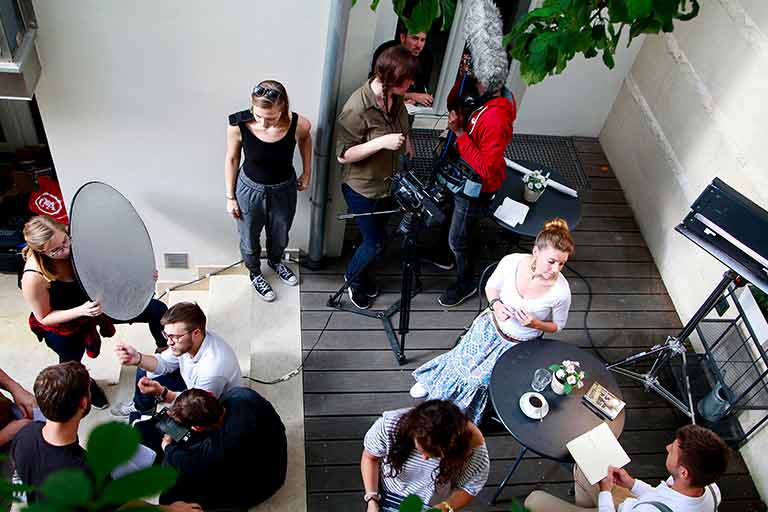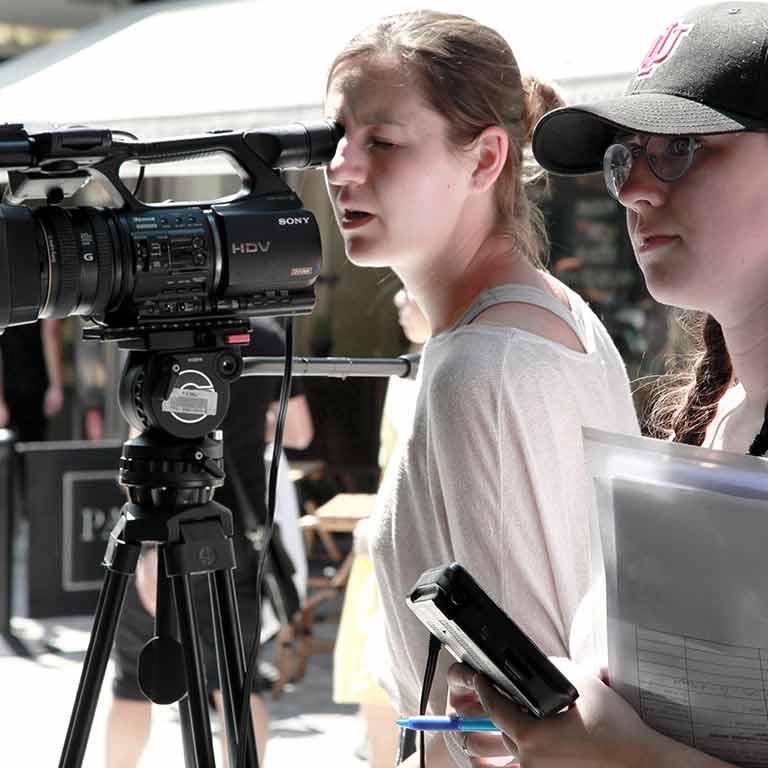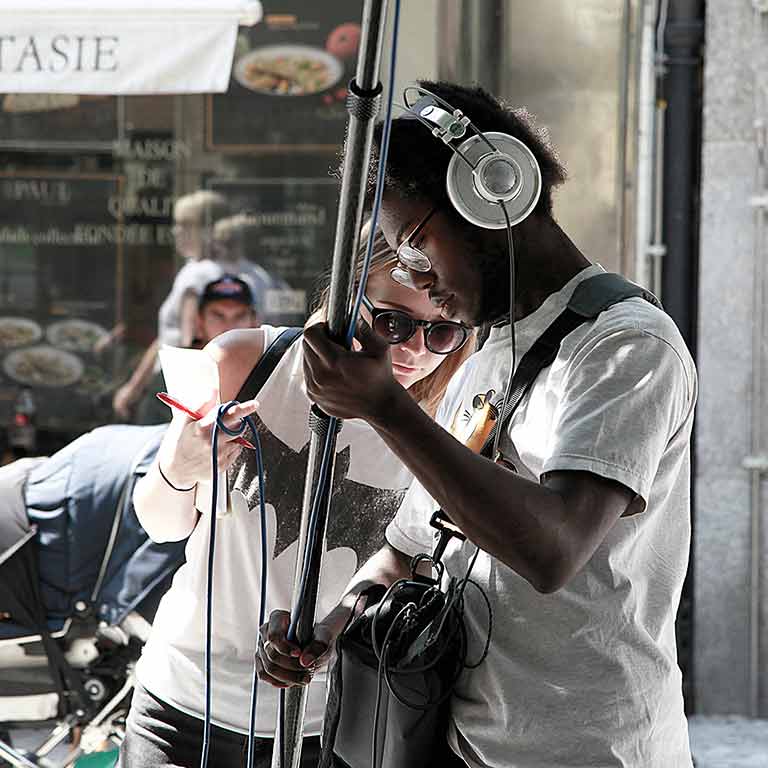 The course is offered in collaboration with the Film and TV School of the Academy of Performing Arts in Prague and taught by Media School senior lecturer Craig Erpelding.
This is an advanced course. Applicants will be asked to submit their resume, select a preferred production role and describe their experience.
Eligibility
Enrollment in this course is by application. To be eligible, you must:
Be an undergraduate candidate at IU Bloomington
Be in at least your fourth full-time semester of college
Have satisfied the following prerequisites with grades of B or higher:

MSCH-C 223 or TEL-T 206
MSCH-C 228, MSCH-P360, MSCH-P361 or TEL-T 283
Program dates
June 1-26, 2020
Costs
The Media School provides a scholarship to all Media School students admitted to this course to lower the course fee that is assessed for travel.
Full program cost: $5,050
Scholarship: $1,265
Course fee after scholarship: $3,785
The course fee covers lodging, insurance, some group meals and some activities.
This fee does not include airfare. Students are responsible for booking and paying for their own transportation to and from Prague.

Students are also responsible for the cost of four credit hours of summer tuition.
We recommend students also have $1,000-$2,000 available during the trip to cover meals and personal expenses.
Learn about available travel scholarships
Apply
The deadline for this application has passed.