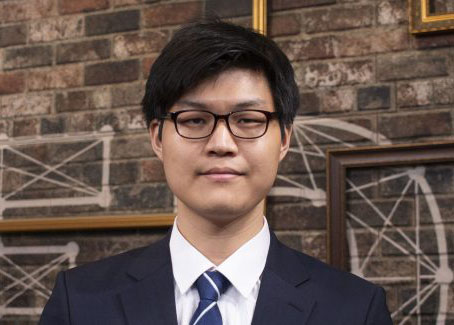 Eugene Kim
PhD Candidate | Instructor of Record
Contact Information
Research and Creative Interests
Health risk and crisis communication

Public Relations

Social Media Strategies

Public Engagement

Science and Environmental Communication
Biography
Eugene Kim is a Ph.D. Candidate in The Media School at Indiana University. His research topics primarily lie in risk/health/science communication, public relations, social media, and organization-public relationships. Eugene has explored publics' communicative behaviors, including not only seeking and sharing but also avoidance. Recognizing the roles of social media in various contexts of communication, his recent works investigated the features of social media communication facilitated by organizations and professionals (e.g., climate NGOs, climate scientists, and police unions) and publics' responses to the communications (e.g., engagement).
Eugene received his M.A. in Media Arts and Sciences from Indiana University in June 2020, and his B.S. in Mass Media from Minnesota State University, Mankato, in December 2017.
In The Media School, He has taught Public Relations Planning and Research as an Instructor of Record and Media as an Associate Instructor.
Publications
Kim, E., & Sarge, M. A. (2022). Modeling Electronic-Cigarette Users' Risk Information Avoidance. Journal of Health Communication, 1-11. DOI: 10.1080/10810730.2022.2140366
Heatherly, K. A., Cision, M., Yang, S. U., Browning, N., & Kim, E. (2022). Words, Money, or Action? How Corporate Social Advocacy Drove Media Coverage in Response to the Black Lives Matter Protests of 2020. Public Relations Journal, 15(2). https://prjournal.instituteforpr.org/wp-content/uploads/Heatherly.PRJ_.15.2.pdf
Award
2021 ICA/NCA Amanda L. Kundrat Thesis of the Year Award, "The Predictors of Electronic-Cigarette Users' Risk Information Avoidance"
Grant
Sustainability Research Development Grant, "The Role of Public Mediators in Addressing Climate Change: Investigating the Communicative Actions of Active Publics with Scientific Information from Climate Scientists on Social Media"
• Amount: $8,500
• Period: Summer 2023 – Spring 2024
• Role: leading author of the grant proposal, Co-PI