Swope receives grant for interactive exhibit at IUMAA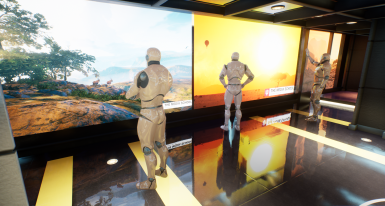 Media School lecturer Rush Swope has received a grant to generate an exhibit for the IU Museum of Archaeology and Anthropology in January 2023.
Swope, alongside two students and interim director of IUMAA Sarah Junk Hatcher, will generate the exhibit on the Tanzanian Olduvai Gorge. The Olduvai Gorge is known as one of the most important paleoanthropological sites in the world.
The interactive exhibit will show the gorge at four points in time as it evolved through history.
It will be recreated in a game engine, Unreal Engine 5, by two students who are learning how to model and texture in Swope's environment art class.
Visitors will be able to choose a date and see the various flora and fauna that populated the gorge during that era.