Social Media Influencers bootcamp preps students for an everchanging industry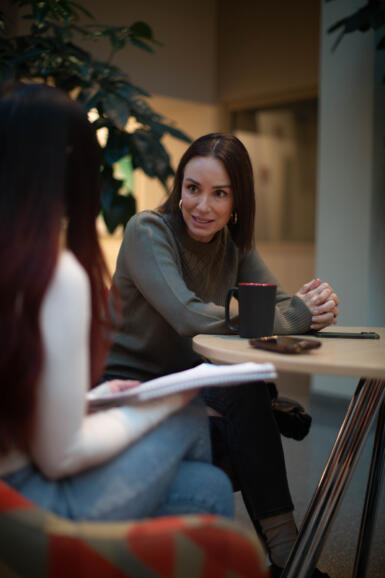 The IU Media School's debut Social Media Influencers bootcamp introduced students to the core elements of content creation, monetization, brand development, and engagement over two days of instruction.
Instructors were Catt Sadler, an IU alumna, journalist, and podcast host, and Sarah Boyd, co-CEO of The Digital Dept., an influencer marketing and talent management agency.
Bootcamp courses are designed to give students hands-on media training and instruction in a short period of time. The Social Media Influencers bootcamp was split into two classes, one on Friday, Oct. 27, and the other on Saturday, Oct. 28. The one-credit course welcomed Media School students across all majors to participate.
The idea for the course was born when Sadler and Boyd accompanied their son on his tour of IU's campus last year. Boyd is married to Sadler's ex-husband, with whom Sadler shares a son. With Boyd as the stepmom, the two women had a working relationship as co-parents before developing a business relationship.
While on their son's visit to IU, Sadler, who is also represented by The Digital Dept., said she and Boyd were talking about how much the industry has changed. The two thought they could be an asset to the curriculum by offering ideas such as the social media bootcamp. Neither woman had ever taught a college course before.
"I wanted to hone in and really focus on it from two perspectives," Boyd said. "You could either be working for a brand or have your own."
Boyd and Sadler said the course dives into a variety of social media aspects including monetization, how to do brand campaigns, the lingo of social media marketing, and how to create beautiful content and increase engagement.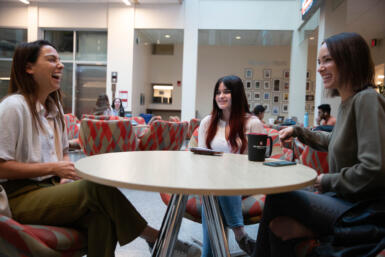 "It's really about the business of social media," Sadler said.
The course not only focused on instruction but also brought in a mock client for students to create content for. In this case study, groups of students went outside the classroom with Cheryl Roberts, the owner of Lexie Jordan Jewelry, on Saturday to create content for her new social media feed and pitch it to the instructors. Boyd and Sadler said they even awarded a $120 cash prize to the group with the best pitch.
Alexandra Knotts, a junior studying media advertising management at The Media School and minoring in marketing at the Kelley School of Business, said the Social Media Influencers course allowed her hands-on experience in creating content for a specific brand.
"Advertising and marketing is all about creating awareness," she said. "And the fact that I had the opportunity to create awareness through our business pitch was a great experience. I was really able to put what I've been studying into practice with the case study."
Knotts said each group had to create 10 pieces of content that Roberts could use for her jewelry brand. The instructors provided each group with a photographer and let the students take the lead on what they wanted to create.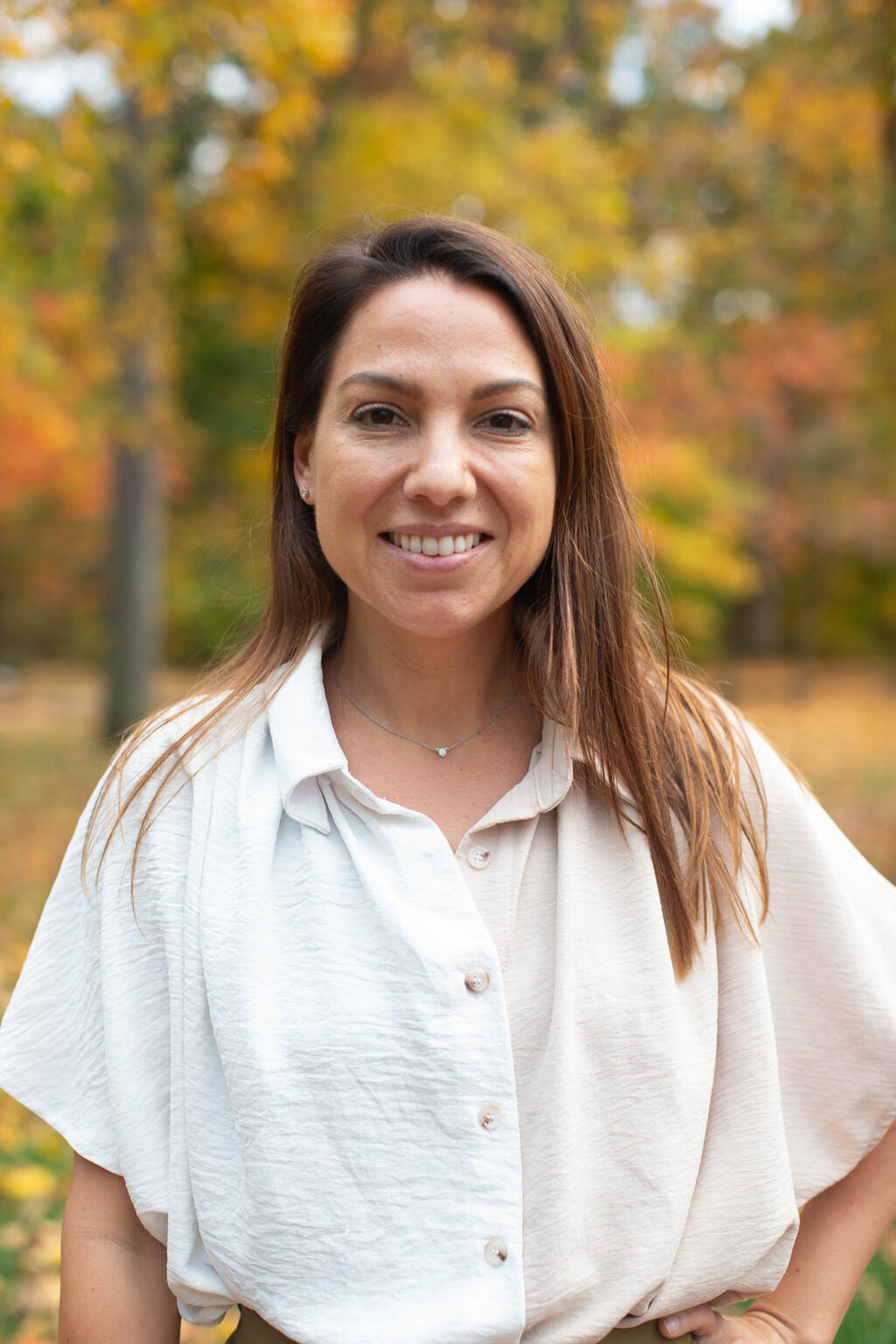 Not all students who took the course had equal levels of social media experience, though.
"One has thousands of followers on TikTok and some don't have social media, but they're all learning different parts of it," Boyd said. "There's no secret sauce. It's really consistency, strategy, planning, and being authentic and building that audience and engagement with your fans."
Sadler said one word that stands out to her when discussing social media with students is engagement. If you're a creator, she said, you're making content for the community and need to be actively engaging with them.
"It's beyond the creation and is really communication," Sadler said. "It's keeping the flat screen alive. It has to have a pulse and that means you have to be on it and talking and exchanging."
Boyd and Sadler both emphasized the power social media holds in today's culture and said one student suggested that a course like this could even be taught over a whole semester.
"The kids really did seem enthusiastic about what they learned," Sadler said.