Smith studies avatar identification, gender identity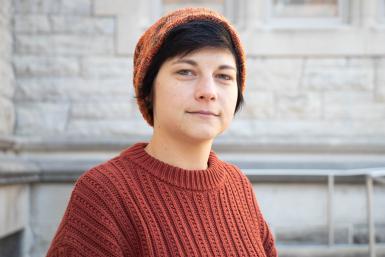 Media School doctoral student Xan Smith, alongside undergraduate researchers Alex Gutierrez Muro, Aniffa Kouton, Nicole Nguyen and Jasmine Webster, have studied avatar identification while playing video games this summer.
The team is exploring how gender identity and one's gender congruence with their avatar impacts feelings of avatar embodiment and game enjoyment using self-report and psychophysiological measures.
This research is supported by the IU Undergraduate Research STEM Summer 2022 Research Program, the National Science Foundation under Grant 1618-408 and the Institute for Communication Research.
Students will present their research findings 2-4 p.m. Thursday in Wells Library.