Press release: ACEJMC grants re-accreditation to IU Journalism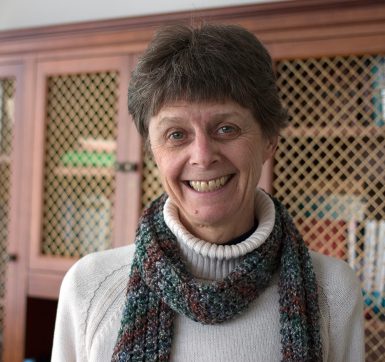 IU Journalism has been re-accredited by the Accrediting Council on Education in Journalism and Mass Communications.
At its May 1 meeting in Phoenix, Arizona, the council reviewed 29 schools, 19 of which received full accreditation. The remaining schools received provisional or conditional accreditation.
IU's journalism program has been accredited continuously since 1948, the first year ACEJMC granted accreditation.
"We are delighted and proud to have the continued external recognition of the strengths of IU's journalism program," said journalism chair Bonnie Brownlee. "This year's ACEJMC's validation is especially welcome as we integrate journalism into the new Media School."
In July 2014, the School of Journalism merged with the Department of Communication and Culture and Department of Telecommunications to create the new Media School at IU. The curriculum for the new school will go into effect this fall and will include a bachelor of arts in journalism.
A team of accreditors from the council visited Ernie Pyle Hall in January in preparation for making the decision to re-accredit. While on site, the team measured the program against nine standards:
Mission, governance and administration
Curriculum and instruction
Diversity and inclusiveness
Full-time and part-time faculty
Scholarship (research, creative and professional activity)
Student services
Resources, facilities and equipment
Professional and public services
Assessment of learning outcomes.
To assess the program, accreditors visited classes, met with leaders of student groups, spoke one-on-one with every faculty member and hosted a program-wide, student-only Q&A session to gauge students' unbiased opinions of the program.
The council now accredits 119 professional journalism and mass communications programs in the United States and overseas.