Peifer awarded grant to facilitate pilot survey research in the U.S. and South Korea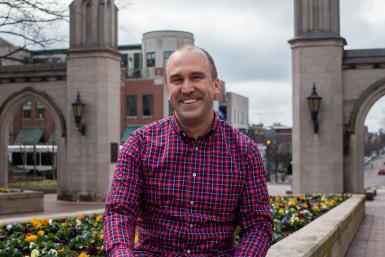 Associate professor Jason Peifer was awarded $26,000 from the Social Sciences Research Funding Program to support pilot survey research on public perceptions of news media in the U.S. and South Korea.
His research explores facets of citizens' uncertainty about and trust in public institutions — especially as related to journalism practices, non-traditional news sources, and perceptions of the news media's importance. His work also considers the consequences of such uncertainties. This cross-national study represents an expansion of his research by exploring questions such as the following:
how much do citizens feel an acute need for different aspects of journalism's ideal roles in society
to what extent do citizens feel having professional journalists is vital
to what extent do citizens feel they can get the information from non-journalism sources, social media, and the like
With this grant, he is expanding beyond his primarily U.S. content by looking at international public perceptions and collecting sample sizes from South Korea.
Peifer's project with the SSRFP will also be combined with an Indiana University faculty exchange fellowship at Yonsei University in Seoul, South Korea. Peifer plans to spend a month at Yonsei working with a colleague and several present and former IU graduate students to develop the Korea-based survey and analyze and report the survey data collected.
Peifer hopes the pilot data generated with the SSRFP-supported surveys will serve as a foundation for securing future grant support for probing these questions in other global regions, especially in the Global South and places with fragile democracies/evidence of considerable hostility toward the press (e.g., Brazil, East Africa, India, Eastern Europe, Middle East, etc.).