Metzgar moderates panel on U.S.-Japanese relations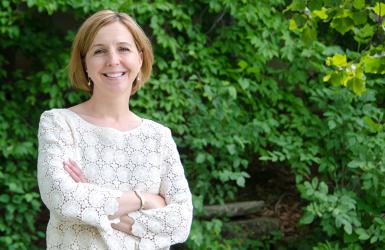 Associate professor Emily Metzgar moderated a panel discussion in the conference, The U.S.-Japan Partnership in the 21st Century: Domestic & Foreign Policy Challenges, on Friday.
The conference was hosted by the Hamilton Lugar School of Global and International Studies' 21st Century Japan Politics and Society Initiative.
The panel, "Domestic Challenges and U.S.-Japanese Relations," discussed political, social and foreign policy challenges to the U.S.-Japan relationship and their effects on the Midwest and Indiana. It featured Craig Kafura of the Chicago Council on Global Affairs, Sherry Martin of the U.S. Department of State and Rie Watanabe of Aoyama Gakuin University and Harvard University.
Metzgar also serves on the 21JPSI steering committee.