King releases 'The Gen Z Dictionary'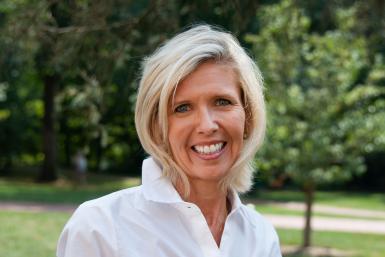 A new book by adjunct instructor Kelly King defines more than 150 slang terms used by members of Generation Z.
Kelly authored "The Gen Z Dictionary" with help from her staff at 80/20 Agency, Media School students in her class, her children and other Gen Zers. Gen Z includes all people born between 1997 and 2012.
Exploring lingo from "no cap" to "clout," King's project is now available for order.