Conway book chosen as Tankard Book Award finalist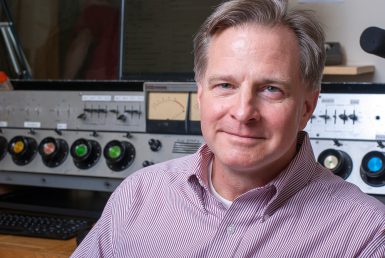 Associate professor Mike Conway's most recent book was chosen as a finalist for the Tankard Book Award.
His book, "Contested Ground: 'The Tunnel' and the Struggle over Television News in Cold War America," analyzes the tension between newspaper reporting and television broadcasting during the Cold War era through a case study of NBC's controversial documentary "The Tunnel."
The Tankard Award is the Association for Education in Journalism and Mass Communication's annual book award competition for books on journalism or communication.
Conway and the other two finalists will present about their books during the annual AEJMC conference in August, which will take place virtually this year.
Conway was also a finalist for the Tankard Award for his book, "The Origins of Television News in America: The Visualizers of CBS in the 1940s."