Browning contributes entry on PR ethics to encyclopedia of journalism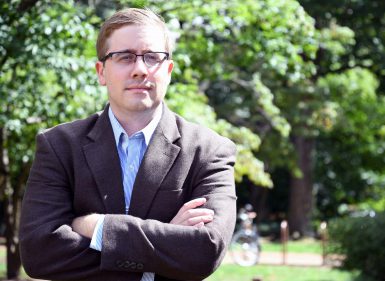 Associate professor Nicholas Browning covers ethics in public relations in an entry of Gregory A. Borchard's The SAGE Encyclopedia of Journalism.
Public relations ethics focuses on questions of moral rights and wrongs as they relate to PR professionals and scholars. Browning contributed one of approximately 500 entries from scholars, experts and journalists to the encyclopedia. 
His contribution details how the field balances the day-to-day activities of professionals working in various sectors, the major theories that inform understandings of that practice and philosophical theories of Western ethics, particularly the Enlightenment ethics of utilitarianism.  
While Enlightenment ethics dominate theoretical approaches to PR ethics, according to Browning, critical theorists have offered alternative ethical perspectives based on a variety of approaches, such as postmodernism, Marxism and Jungian psychology. Other theories of ethics based on justice and care have also broadened perspectives of PR practice, as has renewed interest in Aristotle's pre-Enlightenment virtue ethics.
PR ethics have become increasingly complex as contradictory concepts within and across theoretical and practical domains collide.