4 students place in game developers narrative review competition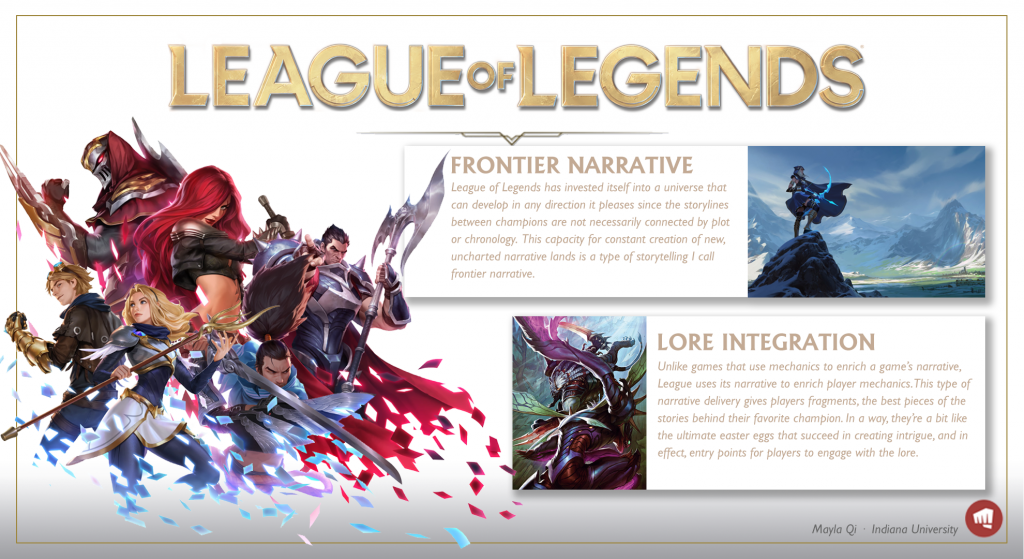 Four IU students placed in the Game Developers Conference Student Narrative Analysis Competition, making IU the most-represented school in the world in the competition.
The students completed the projects — in which they analyzed a game's narrative of their choice and produced a poster summarizing their analysis — in lecturer Rush Swope's Narrative Design class.
Senior Mayla Qi was one of three platinum winners for her analysis of the game "League of Legends." Seniors Ethan Pranger, Mitchell Black and Jacob Bailey all won gold, along with 15 other college students from around the world.
Bailey analyzed "Doki Doki Literature Club," Pranger analyzed "Life is Strange," and Black analyzed "Hyrule Warriors: Age of Calamity."
Qi will receive an all-access pass to GDC, and Pranger, Black and Bailey will receive expo passes. They will also all have an opportunity to present their work at a special session at GDC, and their posters will be displayed at the Moscone Center in San Francisco, California, during the conference.