Double Exposure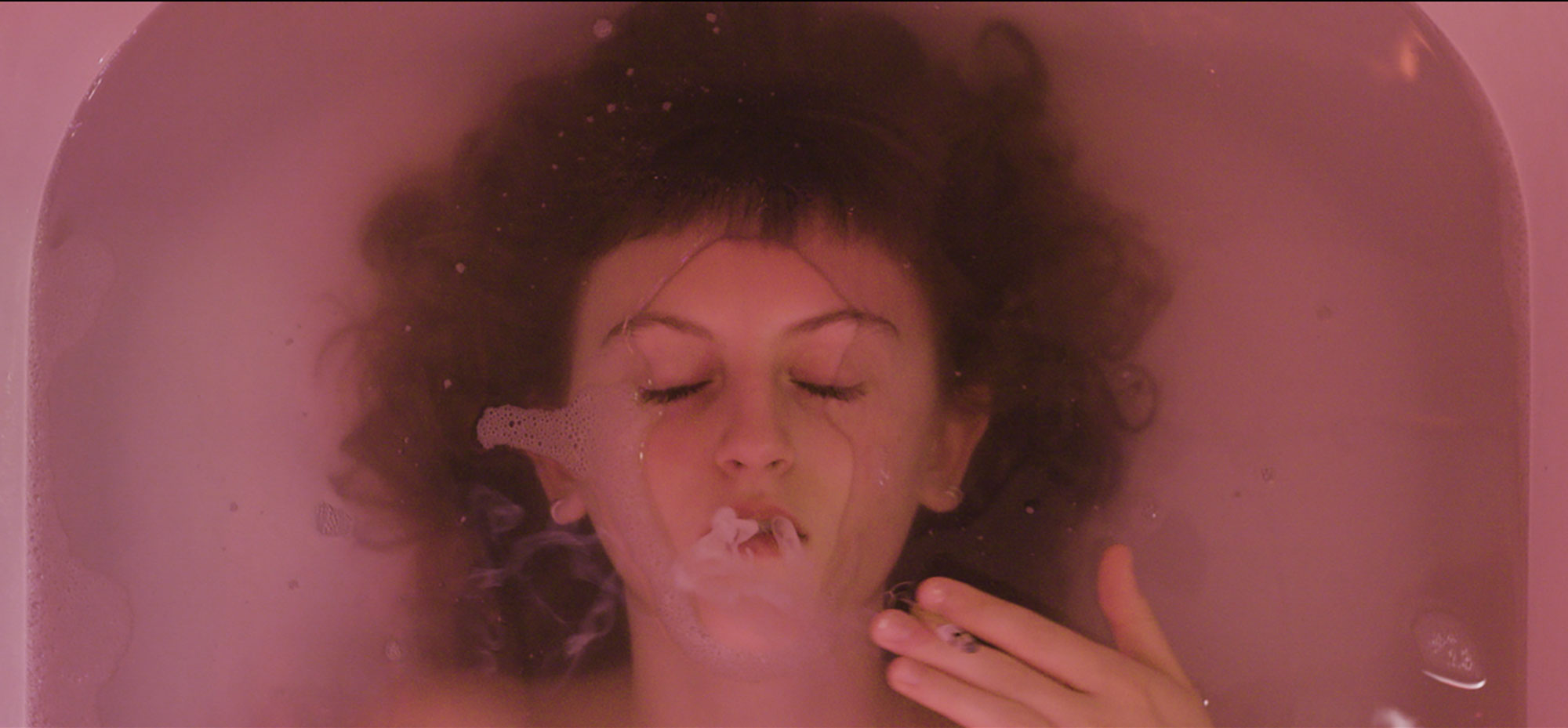 Double Exposure is an experimental program that pairs composition students from the Jacobs School of Music with film students from The Media School to create original films accompanied by live performance of original scores.
The event is free, but ticketed. You can view a trailer on the IU Cinema's YouTube channel.
Media School senior lecturer Susanne Schwibs, Jacobs School of Music visiting professor Larry Groupé and Jacobs associate professor Mark Hood worked with the students on the projects.
Learn more in this Indiana Public Media article about the event.
4:34
Film: Danica Dai
Music: Anne Liao
Sound: Megan Searl
Everyone behaves differently when facing the world. My film shows the photographer's perspective and recounts his behavior during his daytime life as well as his inner world as he reflects on himself at night. As a filmmaker, I am more concerned about human nature. I hope my work can resonate with the audience and inspire people to look deep into themselves, just like the photographer.
8:23
Film: Abdul Basit
Music: Minho Kang
Sound: Samuel Ramirez
The protagonist in "The Offbeat" seems well-off: married, with a 9-to-5 job and enough money to make ends meet. But every day he is reminded that he once dreamed of a different life. How long can one ignore one's passions and follow society's expectations?
4:29
Film: Anna Adkins
Music: Cole Swaney
Sound: Megan Searl
The subject of my film is digital everyday life. It seems like much of the power of our current technologies, particularly social media, resides in the way that my generation uses it constantly and habitually. Re-imagining Virginia Woolf's novel "Mrs. Dalloway" and using the PC game "The Sims 4," I look at the dissonance between what is happening in reality, what is happening in virtual reality and how the two resonate visually.
5:24
Film: Jessie Grubb
Music: Eli Tash
Sound: Nicholas Kinney
Shot at Aloft Loft Circus Arts Studio in Chicago, "Lizzie Lou"​ follows the acrobatic practice of Elizabeth Grooms. It is a study of movement and rhythm shot on Super-8 color film stock and edited with the intent to bring the audience into the vertiginous world of an aerial performance.
4:38
Film: Joyce Wauty
Music: Kahan Taraporevola
Sound: Evan Berg
Inspired by modern astrology, "The Four Elements" explores the concept of the cyclical nature of life. Through four chapters, I attempted to distinguish these elements and explore how simple images can engender very personal interpretations. As an artist I have always been interested in ambiguous, visual storytelling, and inspired by both nature and spirituality. They are something very fleeting, but also always there, and a part of all of us.
6:30
Film: Brandon Witten
Music: Luke Henry
Sound: Stefan Wiebe
"The Aberrant Shamus" began with my love of visual effects and the idea that everyone perceives the world differently. The film places the viewer into the life of an extraordinary character who is born to solve crimes in perfect detail, but is isolated from others because of his gift. I wanted to capture the mystery and wonder associated with such an ability, but also show how it might personally affect someone living with it.
6:07
Film: Sabra Binder
Music: Craig Davis
Sound: Nicholas Kinney
"The Death of Venus"​ is inspired by the Roman goddess of love and beauty. In mythology, Venus experiences true love only once, and not only is it unrequited, but the object of her desires is murdered within a matter of days. This film explores the selfish nature of the goddess's many relationships, all while leading up to the unfairness of Venus' star-crossed fate.
6:53
Film: Matt Lutz
Music: Anton von Sehrwald
Sound: Jozef Caldwell
An absurdist fantasy film that follows two figures as they travel between a natural/primary world and a technological/digital one. "In Reverence of a Tree" imagines an encounter between these two ways of being – the natural and the digital – and plays with our intimate relationship with both. The two figures – in their adventure – explore notions of reverence, pleasure, physicality and anti-physicality.
5:27
Film: Tucker Krieg
Music: Jamie Kunselman
Sound: Grant Mitchell
"A Scary Movie" is a project that has been on my mind for a very long time. It harks back to an old story that a friend and I created when we were in the fourth grade and discovered the horror genre. I applied the technique of the extended tracking shot, inspired by its use in "Boogie Nights" by Paul Thomas Anderson, "Rope" by Alfred Hitchcock and "Children of Men" by Alfonso Cuaron.
5:24
Film: Ethan Hamilton
Music: Chase Fox
Sound: Nathan Bercovitz
"American Nihilist" revolves around the idea of isolation from society and numbness to the world around you. Its protagonist goes about his day-to-day routine with little to no connection with the world that he lives in. In many ways, he is an "everyone" character who must deal with his inner demons, as we must deal with ours.
5:23
Film: Ashley Quagraine-McVay
Music: Daniel Nieberg
Sound: Melanie Montgomery
Mirrors are a significant part of our lives. Everywhere we look, mirrors and reflections seem to follow. Who do we see when we look into a mirror? Ourselves or someone different? Hidden behind the shadows, borderline personality disorder involves shifts of mood, questioning self-image to the effects of disassociation. I made this movie to make people aware that BPD may seem like we are "crazy," but we are different in a society that is all the same.
5:54
Film: Eli Cantrell
Music: Graeme Culpepper
Sound: Nathan Bercovitz
Young filmmakers, myself included, tend to have an instinct toward abstraction or conceit. My goal was to shy away from this instinct as much as possible — to create a film completely devoid of deeper meaning. I set myself the challenge of combining two unlikely genres: horror and romantic comedy. At the marriage of these two genres was born something uniquely absurd and fatuous but, I pray, in the very least, entertaining and humorous.
2:45
Film: Bristal Hadley-Mautino
Music: August Fackler
Sound: Jozef Caldwell
My foremost intention was to capture the cinematic essence of growing up through the lens of the femme. I wanted "girlhood" to be deeply personal and at the same time speak to others. I used super-8 archival footage because of its strong association with home movies. The Rick Prelinger Archives gave me access to thousands of these personal mementos in the public domain, allowing me a wide breadth of material from which to build my roadmap for growing up.
Music ensemble 1
Alvin Ho Pak Lok, conductor
Ashley Chen, flute
Sarah Devries, clarinet
Carl Tafoya, percussion
Margaret Foster, harp
Sydney Hartwick, violin
Gabriel Jimbo Viteri, cello
Music ensemble 2
Tyler Readinger, conductor
Severin DuSell, flute
Max O'Mary, clarinet
Evan Kirschbaum, percussion
Charlene Chin, harp
Greer Ramsey-White, violin
Jaemin Lee, cello