Science Journalism in a Moving World: A Talk by Roy W. Howard Speaker Sonia Shah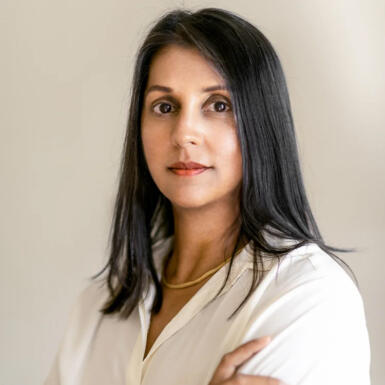 Sonia Shah is a science journalist and prize-winning author of critically acclaimed books on science, politics, and human-animal relations. Her latest book, "The Next Great Migration: The Beauty and Terror of Life on the Move," explores our centuries-long assumptions about human and animal migration. The book addresses the critical role of truth when it comes to the science, history, and reporting of migration as humanity seeks to understand the redemptive power of movement in the face of climate change and other challenges. A finalist for the 2021 PEN/E.O Wilson Literary Science Writing Award, it was selected as a best nonfiction book of 2020 by Publishers Weekly, a best science book of 2020 by Amazon, a best science and technology book of 2020 by Library Journal, and a Tata Literature Live! finalist for the best book of the year.
She is also the author of "Pandemic: Tracking Contagions from Cholera to Coronaviruses and Beyond" (selected as a New York Times Book Review Editor's Choice) and "The Fever: How Malaria Has Ruled Humankind for 500,000 Years." She is currently at work on a new book on the history of human exceptionalism for Bloomsbury.
Her writing on science, politics, and human-animal relations has appeared in the New York Times Magazine, the New Yorker, the Nation, Foreign Affairs, Scientific American, and elsewhere and has been featured on CNN, RadioLab, Fresh Air, and TED.com, where her talk, "Three Reasons We Still Haven't Gotten Rid of Malaria" has been viewed by over one million people around the world.