Climate-changed: A Conversation on Resilience with Elizabeth Kolbert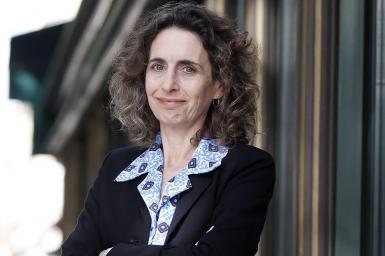 Pulitzer Prize-winning science writer and journalist Elizabeth Kolbert will speak about her work regarding climate change and the environment. Kolbert is a staff writer at The New Yorker and won the 2015 Pulitzer Prize in General Nonfiction for her book, "The Sixth Extinction: An Unnatural History," which covers mass extinctions.

The Media School's assistant professor Suzannah Evans Comfort and Gabriel Filipelli, executive director of the Environmental Resilience Institute and chancellor's professor of earth sciences at IUPUI, will moderate.
Viewers can participate via Zoom or attend a live screening in the Franklin Hall commons. Join us in the commons after the talk for pizza and a discussion hosted by Students for a New Green World.
The event is sponsored by The Media School, Sustain IU, IU's Integrated Program in the Environment, the Department of Earth and Atmospheric Sciences and the Environmental Resilience Institute. The talk also is part of the College of Arts and Sciences' fall 2021 Themester, which has the theme of "Resilience."