BIPOC student conversation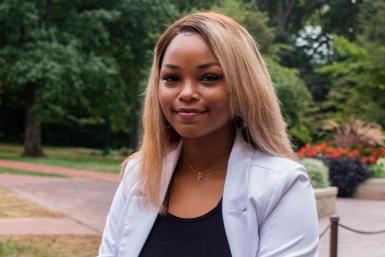 Join Media School ambassador diversity team members Naudia Thompson and Paloma Orozco for an informal, virtual conversation about their IU experience.
Naudia and Paloma will answer your questions from a student perspective to help you make your college decision.
Naudia is a senior journalism major with a concentration in public relations.
Paloma is a senior studying media advertising with a focus on psychology. She is also vice president of the Paso a Paso dance team.
Register