Speaker Series: Judy Woodruff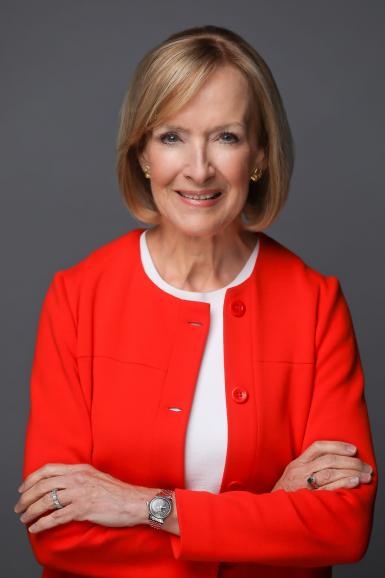 Judy Woodruff, anchor and managing editor of the PBS "NewsHour," will moderate a panel featuring former U.S. secretary of state Madeleine Albright and former national security advisor Stephen Hadley.
The panel, "The Big Foreign Policy Challenges Facing the Next Administration," is part of the Hamilton Lugar School of Global and International Studies' America's Role in the World Conference.
Woodruff has covered politics and other news for more than four decades at NBC, CNN and PBS. At PBS from 1983-1993, she was the chief Washington correspondent for the MacNeil/Lehrer NewsHour. From 1984-1990, she also anchored PBS's award-winning documentary series, "Frontline with Judy Woodruff."
Moving to CNN in 1993, she served as anchor and senior correspondent for 12 years; among other duties, she anchored the weekday program "Inside Politics." She returned to the "NewsHour" in 2007, and in 2013, she and the late Gwen Ifill were named the first two women to co-anchor a national news broadcast. After Ifill's death, Woodruff was named sole anchor.
She'll receive the Hamilton Public Service Fellowship, named for former U.S. Congressman Lee Hamilton.
The panel is the final talk of The Media School's fall Speaker Series. It's co-sponsored by the Center on Representative Government and Pickering and Rangel Fellows Book Club.
The event is free and open to the public.
Learn more and register