Fans tune in to watch the show "American Ninja Warrior" for its challenging obstacle courses, athletic competitors and exciting moments, but they don't see the behind-the-scenes efforts coordinated by Media School alumnus Brian Richardson that make the show possible.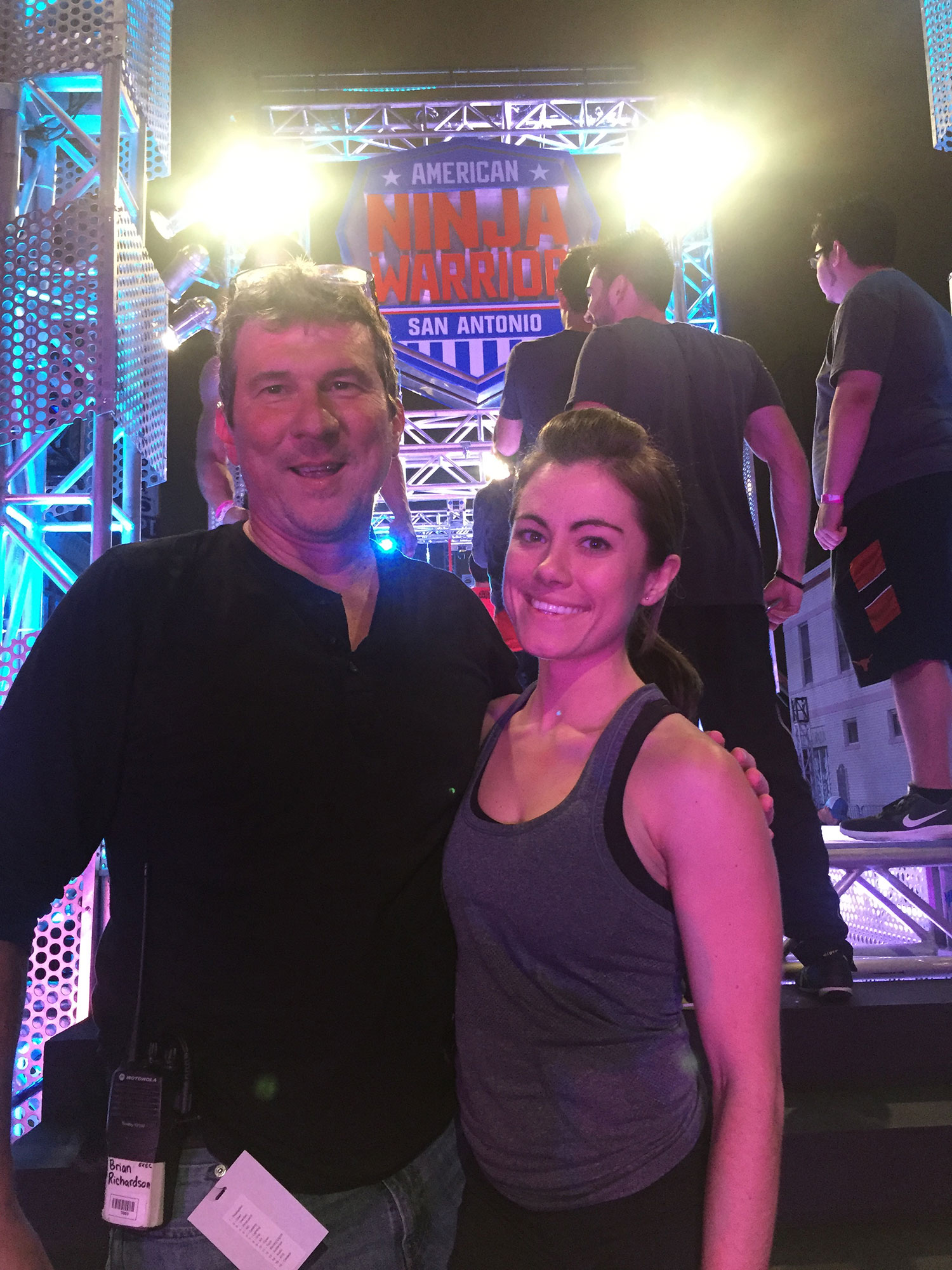 Richardson, BA'85, has been an executive producer for "American Ninja Warrior" on NBC for nine seasons. He graduated from IU with a double major in telecommunications and political science, and then worked at CNN in Atlanta for nine years before moving to California to work in entertainment television.

Richardson is in charge of all the details — everything from casting contestants and developing obstacles to managing the production crew to editing the show in post-production.
He said the crew of about 200 people spends two weeks in each city it films in.
"It's sort of a big circus when we roll in," Richardson said. "It takes us about a week to build the course, and then we run people through with cameras for a few days. And then it takes almost another week to pack everything down and move on."
Richardson said he spends most of his time editing the footage in post-production, because it's a detail-oriented job.
"We have 30-something cameras," Richardson said. "They're rolling while we're shooting, and so we have to sit and watch all 30 cameras to make sure we're using the right angle. Or getting the right reaction shot — get grandma's smile or get when he screams after he gets through an obstacle."
Richardson said his favorite part of working on "American Ninja Warrior" is the atmosphere.
"The great thing about 'American Ninja Warrior' is that it's all very positive," Richardson said. "We don't have villains. We don't try to make anybody look bad. It's very uplifting and we get to show people at their best."
Richardson has worked on more than 30 unscripted reality shows in his time in the entertainment industry, but he said "American Ninja Warrior" has been the most rewarding because of the positivity of the show.
Richardson said one of his most memorable moments on the show was during his first season when competitor Kacy Catanzaro became the first woman to make it up the 14-foot warped wall at the end of the obstacle course.
He said that moment generated a lot of publicity, and after that season submissions went from about 4,000 to around 40,000.
"We got a lot more women coming out for the show and a lot more people in general," Richardson said. "That was really what opened the floodgates on the show and made it a lot more popular."
While at IU, Richardson worked at WFIU and WTIU. He said his time at IU and working for these stations prepared him for his job, because he learned how to tell a story.
"I learned how to interview people, how to talk to them, how to get people to tell their stories," Richardson said. "That's something I use almost every day."