Who we are
The Media School's faculty, staff and students work and study in Franklin Hall and the Radio-Television Building.
Dean Jim Shanahan
Description of the video:
[00:00:11]
>> Hi, I'm Jim Shanahan. I'm the dean of The Media School here at Indiana University, and I'd like to welcome you to our school. In The Media School, we've brought together IU's terrific programs in telecommunications, journalism, film, game design, and others to create a brand-new school that will prepare you to navigate the rapidly evolving world of media. What makes us different? We give you the opportunity to tailor your studies to your specific interests, while gaining a solid foundation in the liberal arts. You'll leave our school with broad exposure to the world of media from a creative, scientific, and professional perspective. As well, you'll learn cutting and skills in TV production, game design, journalism, cinema studies, or whatever combination of subjects best suits your talent, and you'll build a solid foundation in media history, ethics, and law.
[00:01:04]
Perhaps most important of all, you'll learn how to keep learning, how to hone critical thinking, problem-solving, and team building skills, so you're prepared to adapt as new media forms develop. I'm excited about the future of The Media School at Indiana University. I look forward to seeing you here soon.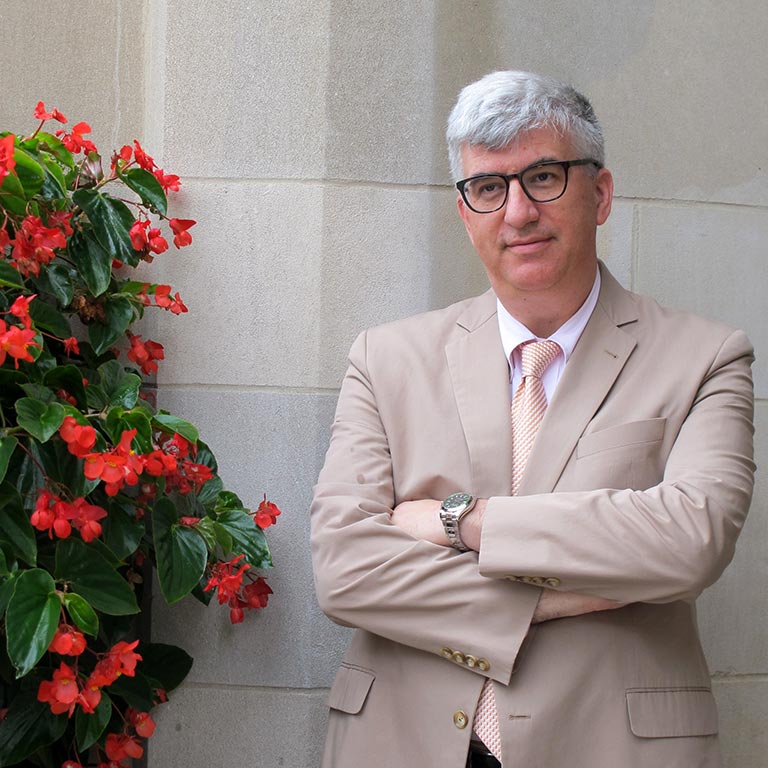 James Shanahan is the founding dean of The Media School and brings to the position a deep understanding of the demands of preparing students for 21st century media careers.
Prior to his appointment in December 2014, Shanahan was professor and associate dean of the College of Communication at Boston University. Before that, Shanahan was chair of the Department of Communication and director of graduate programs at Fairfield University. He spent more than a decade as a professor in the Department of Communication at Cornell University and was an assistant professor at Boston University College of Communication. He received his Ph.D. in communication from University of Massachusetts at Amherst.
His research interests focus on cultural indicators, cultivation theory, media effects and public opinion, as well as communication in relation to science and the environment. He is author of numerous articles and book chapters on media effects, and is co-author of "Television and its Viewers," "Nature Stories" and "Democracy Tango."
He has served as the editor of the journal Mass Communication and Society. He is an editorial board member of Environmental Communication: A Journal of Nature and Culture, the International Journal of Communication and the Journal of Communication.