Pieratt's short film to screen in her hometown this weekend
Ominous music plays in the background.
A landscape shot is shown at sunset. A woman hangs clothes to dry on a clothesline. She looks up.
The woman is inside now, and she looks scared and covers her mouth with her hands.
The woman is back outside, looking up, while the wind blows on her.
A blurry figure is shown through a window.
"Look Up."
A short film written and directed by master's student Layn Pieratt will be screened in her hometown of North Vernon, Indiana, this weekend.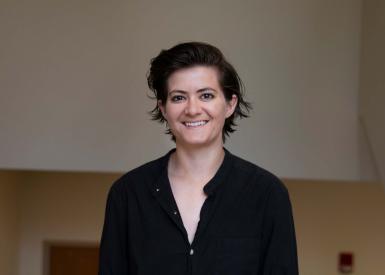 The science-fiction film, "Look Up," is about an isolated housewife who uses her fascination with aliens and UFOs to cope with her abusive relationship.
The screening is at 7 p.m. Friday at the Park Theatre Civic Centre.
"Look Up" was selected earlier this year for the Circle City Film Festival.