Lanosga presents research on journalism awards at AJHA conference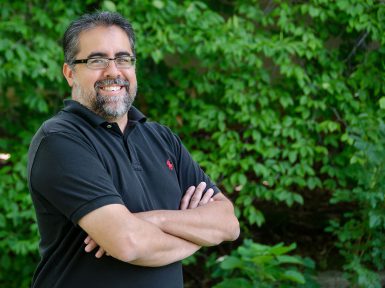 Associate professor Gerry Lanosga presented historical research about the impact of the American Newspaper Guild awards last week at the American Journalism Historians Association annual conference.
The presentation, "A Contest for 'Craftsmen' or a Prize for Professionalism? The American Newspaper Guild's Trailblazing Awards for Local Journalists," was about Lanosga's ongoing research on how the awards helped mediate conflict within the industry between a longstanding push for professionalization and the blue-collar orientation of organized labor.
The awards, which began in the 1930s, were the first to offer recognition exclusively to local journalists.
Lanosga also won a Joseph McKerns Research Grant at the conference to conduct archival research for a book about the history and importance of prizes in American journalism.