Conway wins 2020 Book of the Year Award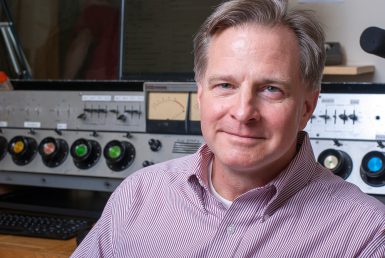 Associate professor Mike Conway has been awarded the American Journalism Historians Association's 2020 Book of the Year Award for his book, "Contested Ground: 'The Tunnel' and the Struggle over Television News in Cold War America."
The award recognizes the best book in journalism history or mass media history published in the prior year. As winner of the Book of the Year award, Conway will be a part of a Book Award panel presentation at the AJHA National Convention, which will occur virtually this October.
Conway's book also won the 2020 Library of American Broadcasting Foundation Broadcast Historian Award and was one of three finalists for the Tankard Award, the top book award of the Association for Education in Journalism and Mass Communication.
"Contested Ground" examines "The Tunnel," a 1962 documentary on a Berlin Wall tunnel escape and the differing reactions to the film from the television industry, the U.S. Department of State and print journalists.