Comfort edits environmental communication handbook, broadens scholarship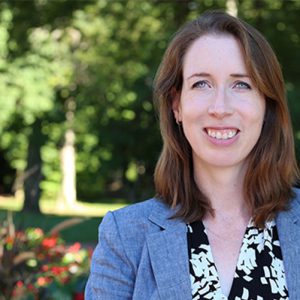 Environmental communication is an increasingly relevant area of scholarship, as environmental issues overlap onto social, political and economic realities, according to a book co-edited by assistant professor Suzannah Evans Comfort.
"The Handbook of International Trends in Environmental Communication," published in December 2021 by Routledge, brings together scholars from around the world to report the latest trends in environmental communication research.
Environmental communication scholarship has been primarily focused on wealthy nations, yet the Global South is more likely to feel the effects of environmental degradation, according to the co-authors. The goal of the book was to amplify voices of scholars from the Global South as well as those writing about environmental communication research in those communities, Comfort said.
The book also highlights emerging research in areas of environmental communication research including the role of communication in policymaking and the rise of virtual reality as a conservation tool.
Assistant professor Ryan Comfort contributed a chapter on environmental communication by Indigenous nations.