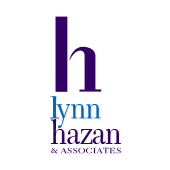 Job summary
Do you enjoy presenting research and data-based recommendations to help clients grow their businesses? Do you have 2-4+ years of TV, traditional buying experience? Client will also consider a new grad with paid media experience from an ad agency internship. Are you an expert in traditional consumer media platforms with digital media knowledge? Live in Chicago area?
Ad agency client is a fully-integrated award-winning B2B and B2C firm, specializing in creative, omni-channel brand campaigns. Industry categories include home improvement, senior living, tourism, and manufacturing. Agency is results driven. Is dedicated to positioning/developing brands and campaigns that build market momentum and response. Team consists of high-energy, fun-loving, talented people. A collaborative leadership structure that cares about their people.
Media buyer can drive growth of their own career as an advertising professional in an entrepreneurial, open-minded organization. Be a voice in the company and services the agency provides. Candidates with ideas and feedback have an impact. Agency offers work-from-home Fridays, plus summer hours. Monday-Thursday in office. Excellent benefits.
Job responsibilities
Utilize math and analytical thinking: understands/​conversant with media math, syndicated research tools, target audience strategies
Manage RFP and negotiation process with outside vendors/​partners to meet campaign goals and objectives
Manage day-to-day needs of buys: media authorizations, specs, order entry, (Freewheel/​Strata system), verification and campaign documentation
Campaign performance metrics and make optimization recommendations based on insights.
Required qualifications
2-4+ years of TV and traditional buying experience in media-buying or advertising agency setting or new grad with internship experience at an ad agency
Media buying experience including print, tv, radio, broadcast, OTT, streaming, regional, etc.
Proficient with Excel and media buying software
Contextual understanding of digital channels (SEM, display, paid social)
Strategic negotiator. Seeks best interests of agency clients
Reliable and calm solution-oriented approach
Excellent communication (verbal & written), presentation, & interpersonal skills. Connects with people in a genuine way
College degree or equivalent experience
Experience in tourism, home improvement, senior living, and manufacturing is a huge value add
---
Contact Information