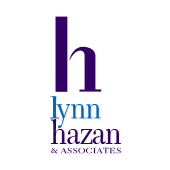 Job summary
Are you an effective problem-solver with meticulous detail to deliver solutions on-time and on-budget? Do you have 2+ years of advertising account management experience? Or do you have strong account management internship experience at an ad agency? Enjoy being the client go-to on assigned projects? Thrive in fast-paced, creative & entrepreneurial environment? Have excellent communications, presentation skills? Live in Chicago area?
Ad agency client is a fully-integrated award-winning B2B and B2C firm, specializing in strategic, creative branding and lead generation for business services, senior living, hospitality/​tourism, and manufacturing. New and growing clients. Results driven. Agency positions/develops brands and campaigns that build market momentum and response. All agency services are provided in-house: account, creative, interactive, digital, and traditional media. Team consists of high-energy, friendly, talented people…. A collaborative leadership structure that cares about their people.
Agency offers work from home Fridays, plus summer hours. Monday-Thursday in office. Excellent benefits.
The account manager reports to the account supervisor and works with the account supervisor and account director to deliver powerful and effective output. As primary liaison between agency and its clients, account managers represent and speak for agency's values and interests and those for whom it works.
Fundamentally, candidate understands clients' businesses & marketing needs to efficiently provide communication solutions. This includes strategic and organizational skills to develop and manage budgets for each project and effectively coordinate and communicate between clients and agency teams. Account manager keeps clients informed, responds quickly to their input, and manages agency resources to ensure work is completed on-time, on-strategy, and on-budget.
Account manager will foster close, positive working relationships with clients to strengthen loyalty and contribute to continuing & profitable relationships. Think strategically and creatively to develop new ideas to increase client business, new business initiatives and personal career advancement.
Job responsibilities
Partner with media and digital analytics teams to review & analyze performance, draw insights.
Communicate clearly what's learned from the data and deliverables relating to client's business.
Work closely with account director and co-account managers to assure workflow priorities and client requests.
Relay updates to clients and internal teams to ensure proactive communication. Develop/​present agency POV's/presentations to day-to-day clients
Support development of strategic, tactical plans and presentations (with the help of media and account peers and superiors) to align with client business objectives and goals. Have clear point of view, and answer the "so what?" for team and client.
Support team with client time and budget management to meet billing-related responsibilities and due dates. Manage account logistics/​support systems (budgets/​billing, status, timelines, legal, etc.)
Lead and organize small and mid-sized projects from start to finish in a fluid environment
Contribute to/​responsible for agency deliverables (brand and communication strategy, tactics, final product)
Play integral role as member of account team and overall agency
Anticipate and understand true needs, providing proactive solutions
Keep team informed of contextual, competitive and business landscape
Required qualifications
Bachelor's degree
2+ years of account management experience in fast-paced, creative ad agency setting (B2B preferred) or new grad with prior ad agency account management internship experience
Effective problem-solver, meticulous, detail-oriented, consistently delivers solutions on-time &
on-budget
Dedicated, positive, can-do attitude with proven ability to organize, adapt and support complex projects across range of traditional and non-traditional platforms
Personable, collaborative, clear, concise communicator. Effectively works within diverse, passionate team
Eager, curious, and driven. Thrives in entrepreneurial environment
Excellent written & verbal communication and presentation skills
Proficiency with: Excel (Pivot tables), Keynote, PowerPoint, Basecamp, Google Analytics (preferred, not required)
---
Contact Information