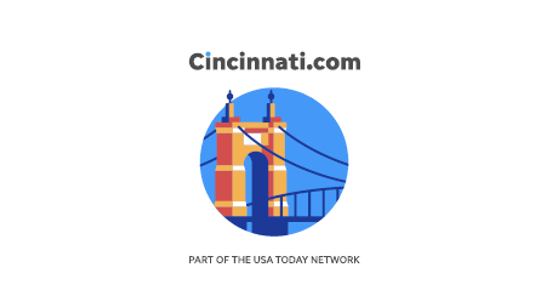 News reporters
Cincinnati Enquirer
Job summary
The Enquirer is a local news organization with a growing digital audience plus a long-standing and loyal print audience. Reporters are expected to tell stories in a variety of ways, including through photos, video, graphics and social media.
We have teams that focus on breaking news, longer-term projects, family/things to do, government and politics and more. The Enquirer is part of the USA Today Network, which includes organizations throughout the country, including Louisville, Indianapolis, Nashville, Detroit and Arizona.
Each summer, we offer several paid internships to students and recent graduates. All positions are based in Cincinnati.
Responsibilities and duties
Reporting interns work as full-time reporters in our newsroom. Interns are assigned to a team but are likely to work with multiple editors throughout the summer and will have opportunities to work with veteran reporters, as well as digital and visual teams.
Interns attend weekly sessions where they learn about different parts of the newsroom and discuss topics and trends in local journalism and the larger industry.
While the industry continues to evolve, this much has not changed: We place a premium on accuracy, fairness and responsible reporting.
Qualifications and skills
Excellent reporting, writing and communication skills. Able to work on deadline. Coachable. Great team player. Strong work ethic and knowledge of journalism ethics. Dependable. Reliable. Applicants must have a valid driver's license and personal vehicle available to use for the duration of their internship.
Internship details
·      Internships are 10 weeks long, from early June to August.
·      Pay is $14/hour, and most interns work 40 hours per week.
·      Schedule may be different each week. Shifts could include nights and weekends.
·      The Enquirer is not responsible for housing or transportation, though you will be reimbursed for work-related out-of-pocket expenses that may include mileage.
Application instructions
Complete the application below and submit it with one file containing your clips.
When attaching your application and clips, please use the following naming convention: ApplicantName-Application and ApplicantName-Clips. Keep attachments under 10 MB total.
Deadline: Submit your application package to

internships@enquirer.com

by Friday, Nov. 24 at 5 p.m. EST
The Cincinnati Enquirer/Cincinnati.com
2024 newsroom internship – Application form
NAME ________________________________________________________
INTERESTS (circle/highlight all that apply)
Politics, government & business        Breaking news            Investigative/data       Arts/life           Sports
ADDRESS  _________________________________________________________________________
PHONE NUMBER _____________      EMAIL ADDRESS ____________________     TWITTER HANDLE _________________
UNIVERSITY _________________      YEAR _________         MAJOR _____________________
REFERENCES (list up to three with contact info for each)
**Attach 5 examples of your work that show your ability to write clearly and accurately, and on a deadline. Clips can either be links to published work or the story text, pasted into a Word document or PDF.
Submit this document and clips to internships@enquirer.com BY 5 P.M. EST Friday, Nov. 24, 2023.
PLEASE ANSWER THE FOLLOWING:
DESCRIBE YOUR JOURNALISM EXPERIENCE:
WHY DO YOU WANT TO INTERN AT THE ENQUIRER?
WHAT ARE YOUR LONG-TERM CAREER GOALS?
WHY SHOULD WE SELECT YOU?