Jonathan Cohen's first music gig was in the basement of a Bloomington house.
Eventually, he was booking the likes of Lorde, Tyler the Creator and Frank Ocean. He met Prince, watched Aretha Franklin rehearse backstage before a performance and wrote the first band-authorized biography of Pearl Jam.
But first, he was writing for the Indiana Daily Student, soaking up the local music scene at sweaty house shows in the basements of Bloomington and charting a course for his life that would meld his love for music with his strength as a writer.
"Music and writing have been two very key aspects of my personality since I was a very little kid," said Cohen, BAJ'98.
From the get-go, Cohen applied to the IDS and invested as much time in it as he could. He remembers spending more time writing for the paper than going to class. He was arts editor multiple semesters. He interviewed bands and saw their shows. His goal was to be as immersed in the local music and campus journalism worlds as he could be.
"It was an extension of everyday life for me," he said.
In the mid-'90s — from 1994 to 1998, to be exact — when Cohen was at IU, local music had a little of everything to offer: lots of indie rock, some folk and singer/songwriter fare and more. Cohen's personal tastes gravitate toward the obscure and the loud, such as bands like Ativin and Early Day Miners (both local groups) and frequent out-of-town visitors like The Dismemberment Plan, a Washington, D.C.-based rock band who Cohen saw at a local house show.
"It just blew my mind that a band like this was playing in my town in front of 70 people in someone's basement," he said.
Cohen and some friends threw a few house shows of their own, all of which were informal gigs nothing like the work he would eventually do for "Late Night with Jimmy Fallon," "The Tonight Show" and the David Lynch Foundation's annual Festival of Disruption. Planning them was mostly just scheduling a performance and getting the word out to friends.
Cohen also helped book a few shows at Second Story, a Bloomington nightclub that closed in 2006. And he worked for Cleveland-based music magazine Alternative Press, at the time a major player in music journalism.
Post-graduation, Cohen got a job editing for Billboard.com, which at the time wasn't putting out much content beyond weekly charts. He helped hone the site's editorial voice and shaped it into a hub for exclusive industry news. He eventually transitioned to Billboard's magazine, where he was a senior editor until 2009.
Cohen remembers covering Jimmy Fallon's takeover of NBC's 12:30 a.m. "Late Night" franchise from Conan O'Brien, announced in May 2008. News around the show further piqued his interest when it was announced that The Roots would serve as its house band. He just didn't anticipate what it would mean for him.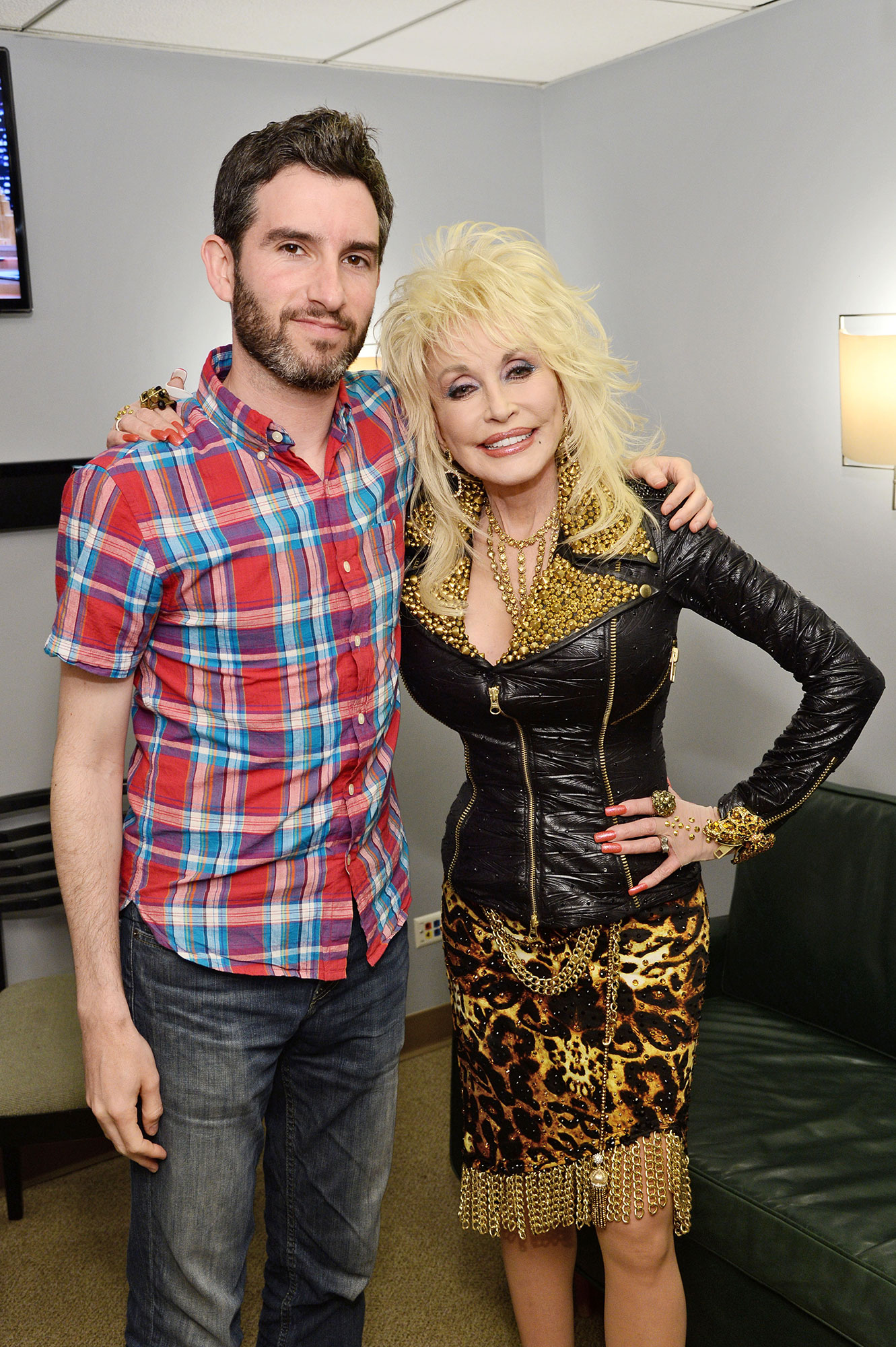 But then a friend reached out: Fallon was looking for a music booker and wanted to meet with him. Intrigued but not wanting to oversell his experience, Cohen had two genial meetings with Fallon, during which he admitted he had limited booking experience. In less than a couple weeks, the job was his.
"To this day I'm not really sure what I said that the other people Jimmy interviewed didn't say," he said.

As the show's music coordinator, Cohen helped book a host of legendary and up-and-coming musical talents — everyone from Bruce Springsteen to Beyoncé, Odd Future to Frank Ocean — but also to help carve out an identity for the show itself, one heavily centered on music.
"That was what I did for six years: try to create unique music moments on the show," Cohen said.
Plenty of guests were already household name talents, but Fallon and Cohen also often tried to push for newcomers who might bring something unexpected to the show. In February 2011, Odd Future's Tyler, the Creator and Hodgy Beats made their TV debut on the show. A year later, Odd Future associate Frank Ocean performed a song from his debut album, "Channel Orange," which Cohen says is one of his favorite memories from his time with Fallon.

"There was something very special about that," he said. "It was tangible in the room, and that doesn't happen all the time," he said.

As the show added more knockout performances to its repertoire, it became easier for Cohen to book talent that might previously have been uncertain about coming on the show. It took nine months to get Beyoncé on the show, a year to book Springsteen. Cohen said it was always about finding the right moment to reach out with an offer — an impending album release (2011's "4") for Beyoncé and a retrospective box set for Springsteen.

Cohen stayed on Fallon's team through his transition from "Late Night with Jimmy Fallon" to "The Tonight Show." During his time with Fallon, Cohen also penned the first authorized book on Pearl Jam for the band's 20th anniversary, timed to coincide with Cameron Crowe's documentary of the same name, "Pearl Jam Twenty."
"I'm of a certain age where Pearl Jam and Nirvana were as big as they ever were when I was in high school," Cohen said.
Since his days at Billboard, it had long been a goal of Cohen's to make a name for himself as a journalist the band would respect and trust. Pearl Jam was still popular in those days but not doing many interviews. Slowly, Cohen got to know people behind the scenes with the band, and as the band's 20th anniversary approached during Cohen's first year with Fallon, he was the one tapped to write the book.
Despite his chronic busy-ness during that pivotal first year at Fallon, Cohen always found the time to make headway on the book, which released to warm fan reception and New York Times-bestseller status in 2011.

"The Pearl Jam book was a labor of love," Cohen said. "I just found odd moments to get it done."
After Fallon, Cohen spent a year and a half as an executive producer for VICE Media, 10 months as a senior producer for Global Citizen and two and a half years as a music booker for "Live from Here" with Chris Thile, where he secured guests like St. Vincent, Wilco, Maggie Rogers and Phoebe Bridgers. And since 2016, after leaving VICE, Cohen has been executive talent producer for the David Lynch Foundation, which puts on annual festivals in New York and Los Angeles, as well as other foundation benefit events.
Cohen got his start with the Lynch Foundation in 2016, when a contact he'd met at South by Southwest reached out to say the foundation was looking to launch a festival. The event, which Cohen was hired to oversee talent for, is named the Festival of Disruption. All of the proceeds go to the foundation, founded by David Lynch — creator of "Twin Peaks," among many other shows and films — to teach transcendental meditation to people with PTSD.
"Coming out of the corporate TV world, it was nice to be in a place where there was direct impact in a positive way for people from the work that I was helping do," Cohen said.

In 2018, RZA headlined the festival, performing a live score to the kung fu flick "The 36th Chamber of Shaolin." Grace Jones also flew in to screen a documentary about herself.
"We just want to give David's work the shine that it deserves, and also spread his message," Cohen said.
Because of the pandemic, the festival hasn't happened since 2019, but for now Cohen and others are plotting what they can do to make the next event a special return when things are safe again.