DAA 2011: Nelson Poynter, BA'24, LLD'76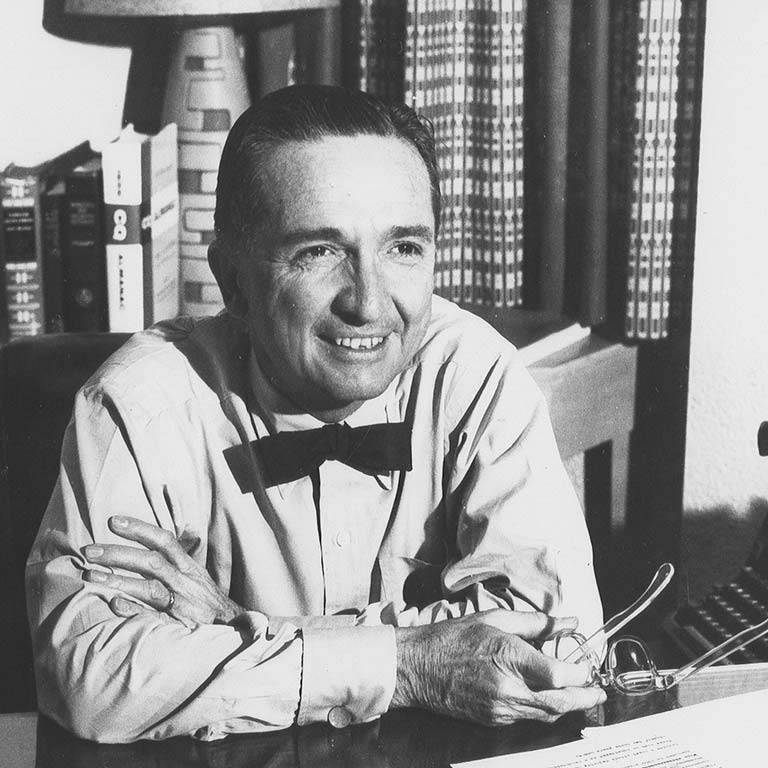 Nelson Poynter, BA'24, LLD'76, was founder of the Poynter Institute for Media Studies and chairman of his family's newspaper company The Times Publishing Co., where he also served as general manager, editor and president. During World War II, he activated the U.S. Information Agency and in 1948 founded with his wife, Henrietta, the noted legislative news source, Congressional Quarterly.
A native of Sullivan, Ind., he was committed to carrying on his philosophy of independent journalism to new generations of journalists and founded the Modern Media Institute, which became the Poynter Institute. He founded and endowed the Poynter Center for the Study of Ethics and American Institutions at IU, and he co-chaired the 1974 fund drive for the renovation of Ernie Pyle Hall. In 1958, he received IU's Distinguished Alumni Service Award. He died in 1978.