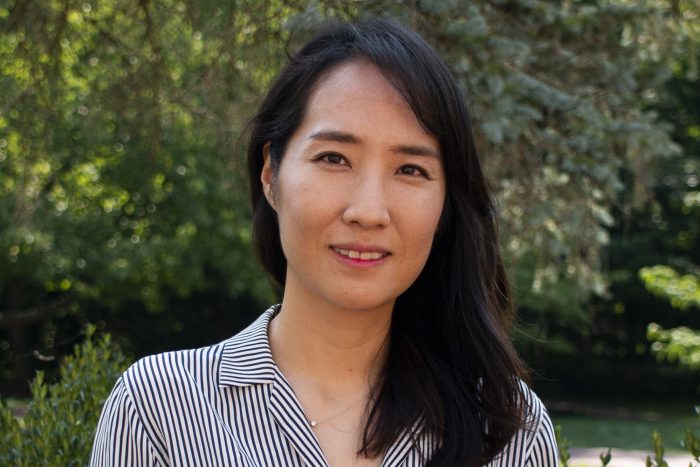 Sung Hyun Lee
PhD student | Graduate assistant instructor
Pronouns:

She/her
Contact Information
Research and Creative Interests
game

Interactive Media

Social Media Strategies

Strategic Communication

Branded entertainment

Community(Fandom, gamers)

Engagement

experiential & collaborative learning

storytelling
Biography
Sung-hyun Lee is a Ph.D. student in The Media School. Her research interest lies in the engagement power of storytelling in experiential entertainment content. From an entertainment industry perspective and user perspective, she examines the benefits of video games and social media as collaborative activity , emotionally supportive, or increasing creativity tools.
Before her current Ph.D. program, she worked as a project manager and strategic experience designer, producing attractions experiences connected with Korean TV content and movies in the physical spatial area. Last eight years, she participated in developing a new type of theme park project at the Korean conglomerate CJ Group, which holds the largest media and entertainment company, CJ ENM. CJ ENM is well-known for supporting behind the Oscar winner movie ' Parasite'. She led the 'K-Myth zone', which covers the mythical Korean story and interaction technology-based development. That was one of six zones in the theme park project, and collaborated with many partners: The Hettema Group, Forrec, BCG Digital Ventures, and so on. Before the theme park project, she contributed to various types of integrated experiential Hallyu festivals such as KCON LA and Tokyo, MAMA(m.net Asia Music Award) from CJ ENM as an associate manager of branding and marketing unit in CJ Group.
Sung-hyun received her M.A. degree in Media Arts and Sciences from Indiana University in May 2022. She earned her MBA degree at the Korea Advanced Institute of Science and Technology(KAIST) and her B.A. degree as a double major in Journalism and Korean literature(Contemporary) at Sogang University in Seoul, South Korea.