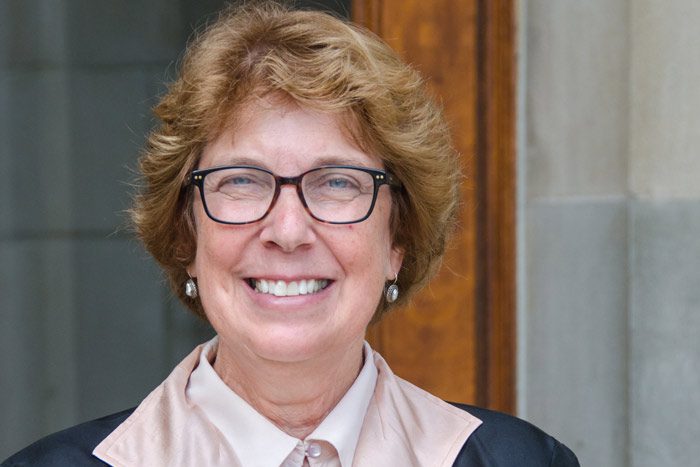 Shannon E. Martin
Professor
Contact Information
Research and Creative Interests
Public access to government-held information; Intellectual property

orphan works

blind donors

Privacy
Biography
Education
Ph.D. Mass Communication, University of North Carolina,1993;
Master of Arts in Journalism, Indiana University,1987;
Master of Library Science, Archives & Record Management, Indiana University, 2017;
Bachelor of Arts, Art History, Indiana University,1974.
Professional Experience
Associate Vice Provost for Faculty and Academic Affairs, 2013 to 2016;
Professor, of Journalism, Indiana University, 2008-present;
Professor, Department of Communication & Journalism, University of Maine,2001-2008;
Associate Professor, School of Communication, Information and Library Science, Rutgers,1993-2001;
Selected Publications
Devan Ray Donaldson, Allison McClanahan, Leif Christiansen, Laura Bell, Mikala Narlock, Shannon Martin, Haley Suby, "Media Digitization and Preservation Initiative: A Case Study," International Journal of Digital Curation, (2018) 13 (1) 502.
Fortunato, J. and Martin, S. "The Intersection of Agenda-Setting, the Media Environment, and Election Campaign Laws," Journal of Information Policy, Vol. 6 (2016), pp. 129-153.
Martin, S. Social Media and Participatory Democracy: Public Notice and the World Wide Web. (New York: Peter Lang, 2014).
Martin, S. Freedom of Information: News the Media Use. (New York: Peter Lang, 2008).
Cook, R. & Martin, S. Post-Vietnam Confrontations: U.S. Wars and the Media in Primary Documents. (Westport, Conn: Greenwood, 2005)
Martin S., & Copeland, D. (eds) The Function of Newspapers in Society: A Global Perspective, (Westport, Conn: Greenwood, 2003).
Martin, S. & Hansen, K. Newspapers of Record in a Digital Age: From Hot Type to Hot Link, (Westport, Conn: Praeger, 1998).
Martin, S. Bits, Bytes and Big Brother: Federal Information Control In The Technological Age.  (Westport, Conn.:Praeger, 1995).
Martin, S. and Benko, K., "Forming FOIA: The Influence of Editors and Publishers on the Freedom of Information Act," Media History Monographs 14:1 (2011-2012) http://facstaff.elon.edu/dcopeland/mhm/mhmjour14-1.pdf.
Martin, S. and Lanosga, G., "The Historical and Legal Underpinnings of Access to Public Documents," American Law Library Journal, Vol. 102, No. 4, Fall 2010, pp.2010-2035.
Martin, S. and Rabina, D., "National Security, Individual Privacy and Public Access to Government-held Information," Information & Communications Technology Law, 18:1, March 2009, p. 13.
Martin, S. and Brophy, J. "Industries' Proprietary Information and the States' Freedom of Access Laws," South Carolina Law Review, Vol. 58 No. 4, Summer 2007, p. 831-853.
Martin, S. "USA Military Interventions During the 1980s and 1990s and Military Media Pooling," Journal of Peace Research, Vol. 43, No. 5, 2006, pp.601-616.
Synergistic Activities
Journalism Training for Tanzanian Journalists, Primary Investigator, USAID, 2008, $183,000 to support research and six journalists in summer training on UMaine campus.
Fulbright Senior Scholar, University of Sarajevo, Bosnia-Herzegovina, 2002-2003 (full support).
International Research and Education Exchange (IREX) Internet Training for Reporters in Bosnia-Herzegovina, May 2000.
American Society of Newspaper Editors' Journalism Education Excellence Fellowship, Summer 1999.