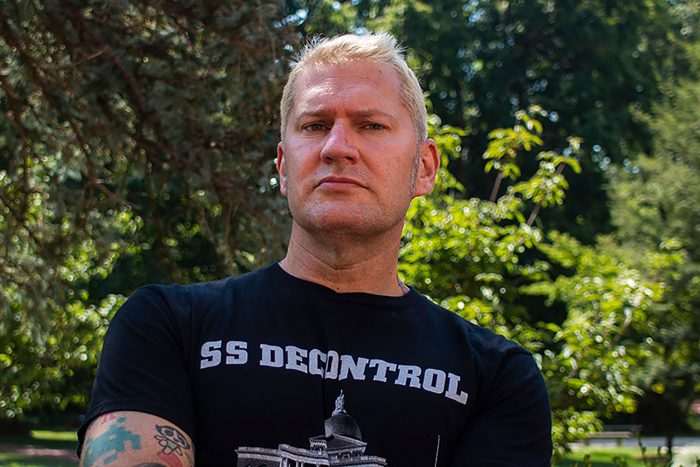 Raiford Guins
Professor and Director of Cinema and Media Studies, Adjunct Professor of Informatics
Pronouns:

He/Him/His/LUFC
Contact Information
Research and Creative Interests
video game history and preservation

design culture and history

history and philosophy of technology

cultural studies of technology

life history of objects and material culture

football games and culture
Biography
I am a Leeds United supporter… "Until The World Stops Going Round" MOT/ALAW/WACCOE
For my side-hustle I am a Director and Professor of Cinema and Media Studies at the Media School, Indiana University.  I also co-edit the MIT Press Game Histories Book Series with Henry Lowood.
I have written the following books: Feeling Leeds: Notes on Loving a Football Club from Afar (Pitch Publishing, 2022); Atari Design: Impressions on Coin-Operated Video Game Machines (Bloomsbury Academic, 2020); Game After: A Cultural Study of Video Game Afterlife (MIT Press, 2014); Edited Clean Version: Technology and the Culture of Control (University of Minnesota Press, 2009); and co-edited EA Sports FIFA: Feeling The Game (with Henry Lowood and Carlin Wing, Bloomsbury, 2022); Debugging Game History: A Critical Lexicon (with Henry Lowood, MIT Press, 2016); The Object Reader (with Fiona Candlin, Routledge, 2009); and Popular Culture: A Reader (with Omayra Zaragoza Cruz, Sage, 2005).
My writings on game history appear in many journals and magazines including: American Journal of Play, Cabinet, Design Issues, Design and Culture, Game Studies, Journal of Design History, Journal of Visual Culture, and Reconstruction: Studies in Contemporary Culture.  Many of my articles can be downloaded via academia.edu
Books due out 2023 include:
Future writing plans include another sports book for the non-academic market and a book on football games co-written with Henry Lowood. We'll two-foot tackle Tipp-Kick and Subbuteo along with card games, board games, pinball, coin-op, computer, console, and mobile. Liquid Football!
In addition to published research, my creative labor also takes the form of consultancy work for museums that collect and exhibit games.
I am also the co-founder of Crossbar Records, an independent vinyl only record label for punk – oi! – mod – hardcore. Check out: crossbarrecords.com
My leisure time (yeah, right!) consists of collecting vinyl records, playing EA Sports FIFA, and educating my son on the art of goal keeping.