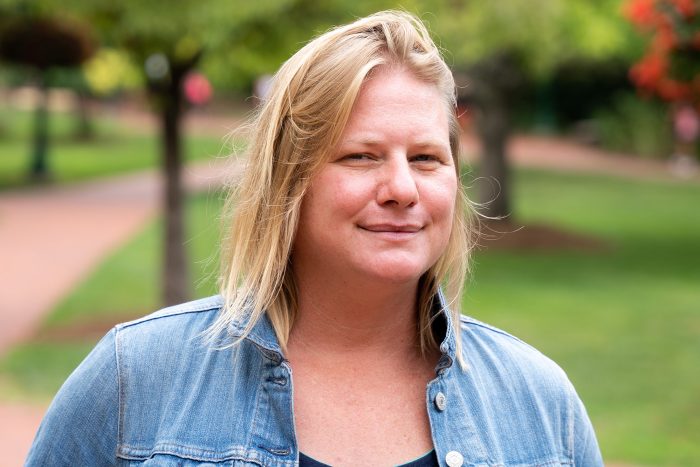 Molly Radecki
Ph.D. Student | Associate Instructor
Contact Information
Research and Creative Interests
photography

Slavic Studies

Jan Masaryk

Central and Eastern European Cultures

Entrepreneurship
Biography
I'm a creative professional whose interests intersect at fine art, building human connections, and teaching. I am proud to be a successful entrepreneur and problem solver who likewise thrives in academic environments, and I'm passionate about helping others to find meaning through fine art, diverse cultures, and other people.
In my current role as the owner of Telluride Gift Baskets since 2016, I create and sell gift baskets with food sourced from local artisan bakers and makers. I love sparking joy in other people through artisan goods shared with friends.
Alongside this business, I have been an active member of the local fine art community for ten years. I love promoting artists' work at galleries, building emotional connections with others through storytelling, and leveraging psychology and teaching skills to sell art.
My training is in sociology and fine art photography. I earned bachelor's degrees in both of those areas and then went on to complete a master's degree in fine art photography. The intersection there is witnessing how cultures shape people. My greatest passion is helping people to grow through creative problem solving.
My core values include creativity, empathy, connection, inclusivity, intuition, open-mindedness, joy, intimacy, living to full potential, learning, kindness, authenticity, curiosity, experience, compassion, and community.
I'm proud to be a person who is unafraid of the road less traveled. I moved to the Czech Republic on my own in my early 20s and enrolled in one of the top film and photography schools to complete my master's degree.
This experience taught me to boldly seek out rich experiences in life because the rewards—in human connection and fresh perspectives—are worth the work.