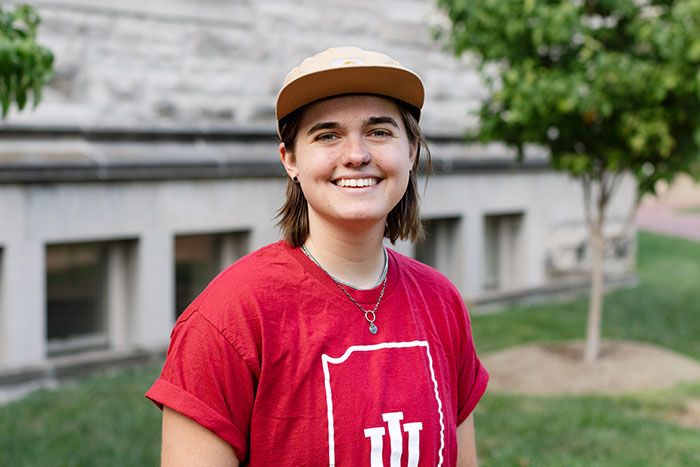 Mikayla Owens
Pronouns:

She/Her
Major: Advertising
Graduation Year: 2025
Hometown: Zionsville, Indiana
Contact Information
Biography
Hey there! My name is Mikayla "Mik" Owens. I am in my Junior year studying Advertising with a specialization in Media Psychology. During my Sophomore year I was able to work under a doctoral student in the Institute of Communication Research at The Media School to gain introspection into what the field of media science is all about. It was one of many unique opportunities The Media School provides. Applying psychological, social, and communication theories to media design is something I am incredibly passionate about.
Additionally, I am a multimedia specialist with special attention to videography and editing. Thus far I have produced two short documentaries on IU's campus, and only hope to make more!
My time at The Media School has been worthwhile, so if you have any questions please feel free to contact me via email.