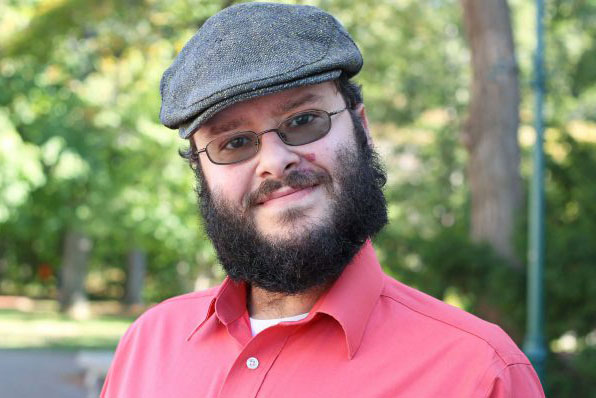 Michael Aronson
Ph.D. Student
Contact Information
Research and Creative Interests
Representations of Religion

Media and Materiality

Educational media

Media Historiography

Radio

Television

Film

Print

Sound

Cultural Studies
Biography
Michael Aronson is third-year PhD student studying religion and media at Indiana University-Bloomington.  He is interested in what happens when religion and media mix: how does religion appropriate and accommodate itself to diverse media formats and genres?  How does religion operate in diverse media ecosystems when it wants to communicate with insiders and outsiders?  What does media ask of religion to make this possible?  In what other contexts is religion mediatized, and why?
Michael is interested in both historical and contemporary-cultural research where educational and popular media forms, and religion intersect.  Interested in texts and materials from both historical and cultural studies perspectives, current research includes how religious and related ethnic/cultural organizations sought to participate in expanding U.S. postwar media cultures and discourses, articulations of women rabbis in the 1970s press, new media articulations of religious presence, and Jewish hip hop.
Teaching interests include popular and consumer cultures, the evolution of media technologies and policy, media histories of radio/television/film/print, media objects and materials, and cultural studies.
Teaching experience
MSCH-J 170: Wordsmithing (Graduate Assistant)
MSCH-C 226: Visual Communication (Associate Instructor)
MSCH-C 212: Screening Race and Ethnicity (Instructor)
MSCH-A 315: Advertising and Consumer Culture (Instructor)