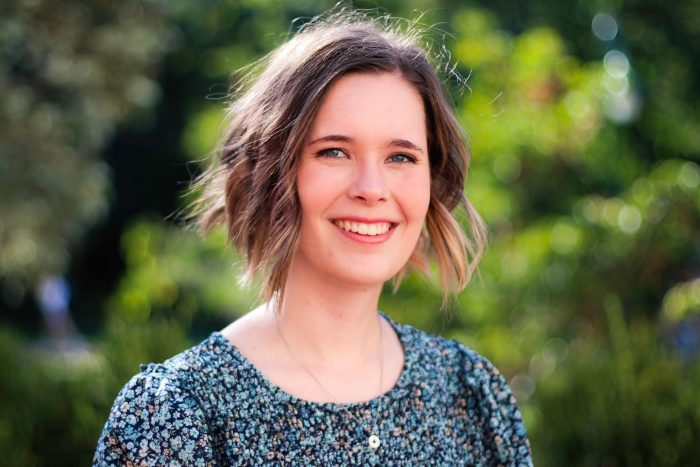 Morgan Jones
Media School Ambassador
Pronouns:

She/Her
Major: Film, Television, and Digital Media Production
Graduation Year: 2023
Hometown: Rancho Santa Margarita, CA
Contact Information
Biography
Hi!
I'm Morgan, and I am a senior studying Media with a concentration in Film, Television, and Digital Media Production as well as studying Folklore and Ethnomusicology! I am also a Media Scholar and a member of IUSTV.
Currently, I have two scripts and one television concept registered with the Writers Guild of America as well as on set experience from a major television network. In my free time, I cosplay, play Dungeons and Dragons, and am currently writing a book as well as getting a YouTube channel up and running.
Feel free to contact me about film and television, student organizations, double majoring, and being a student from out of state!