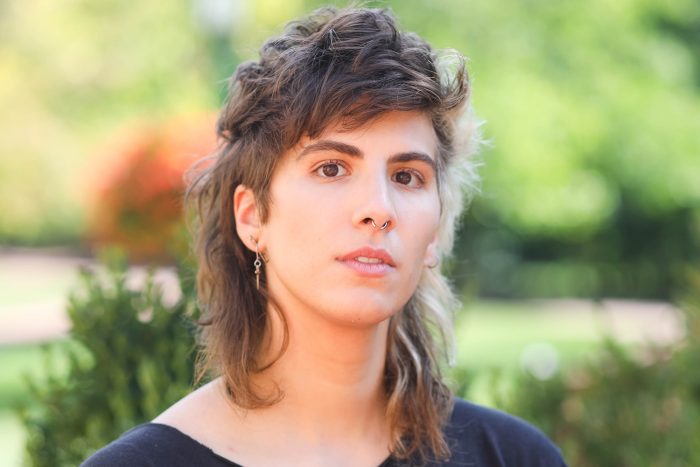 Jamie Theophilos
Doctoral student/ Associate Instructor
Pronouns:

they/them
Contact Information
Research and Creative Interests
Digital Media Cultures

Social Movements

Documentary Film and Video

media activism

cultural studies of technology

Critical Technology Studies

Internet Studies

subcultures
Biography
My research interests revolve around how media technologies impact radical subcultures and social movements, as well as exploring the socio-cultural impacts of surveillance, corporate social media, and the proliferation of online harassment campaigns.
In addition to my scholarly interests, I am also passionate about non-fiction multi-media production, and digital media art. I have worked as a videographer and video editor on various socio-political topics, ranging from covering the 2022 protests in Peru to the indigenous movements fighting against pipeline construction in western Canada. I have also worked with various grassroots and non-profit organizations as well as independent musicians and artists, where I've created promotional materials like videos, graphic designs, motion graphics, animated logos, album art, and event flyers.
I received my Bachelor of Arts at
Mount Holyoke College
in Film Studies and my Masters of Fine Arts in the
Film, Video, New Media & Animation
department at
The School of the Art Institute of Chicago
. I have taught at the University of North Carolina Asheville, Winston Salem State University, and Rainbow Community School. I have spoken on panels,
presented workshops,
screened films, and participated in art exhibitions in various places across the globe, including Montreal, Paris, Chicago, and New York City.