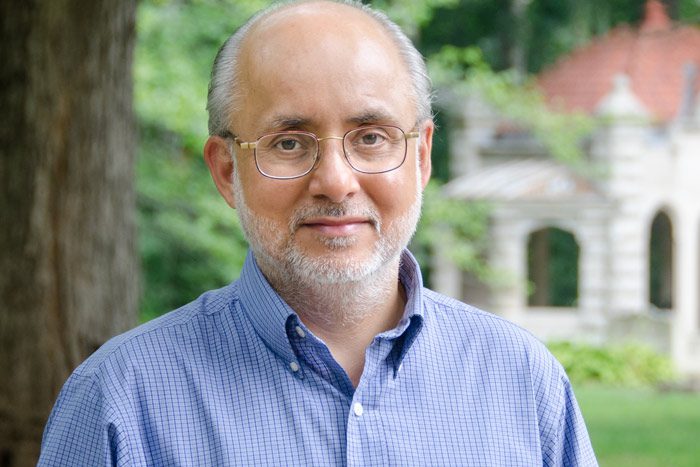 Harmeet Sawhney
Professor
Contact Information
Biography
I like to work on the intersections of the profound and the pragmatic where complex reality disrupts the tidy logic of established thought and forces new ways of thinking.  I was drawn towards information and communication technologies because they offer many such points of intersection.
Over the last couple of years I have been dwelling on issues related to universal access.  They are interesting because they evoke ideals of democracy and equality which have to be reconciled with the realities of the situation on the ground.  I have also been studying the interaction between values and the network development process.  I am particularly interested in how metaphors shape our thinking about the Internet and other communication networks.  Lately, I have been pondering about problems of coordination and control in a modern society.  While interests shift in terms of topics, I tend to stay with issues which involve uncertainties of the future, our collective imagination which provides impetus for action in the face of these uncertainties, and the cultural values which color our imaginations.
In my spare time, I try and stay away from both the profound and the pragmatic – a difficult feat.  I find moments of such liberation while traveling, exercising on my elliptical machine, or simply going on long walks.
Sawhney, H., and H. Ekbia. 2022.  Universal Access and Its Asymmetries: The Untold Story of the Last 200 Years.  Cambridge, MA: MIT Press. OPEN ACCESS VERSION
Edison Electric Institute's Influential Minds author series: Universal Access and Its Asymmetries discussion with Ralph Izzo https://youtu.be/tA-Yt0Ji6R0
Series Editor, Routledge Focus on IT & Society
Education: BS Birla Institute of Technology, Mesra, India; MBA (PGDBM) XLRI, India; MA State University of New York at Buffalo; PhD University of Texas at Austin
Industry Experience: Account Executive, J. Walter Thompson (Hindustan Thompson Associates), Mumbai, India; Marketing Executive, Niky-Tasha, New Delhi, India
Visiting Faculty: University of Michigan, London School of Economics, Stanhope Center for Communications Policy Research, National University of Singapore