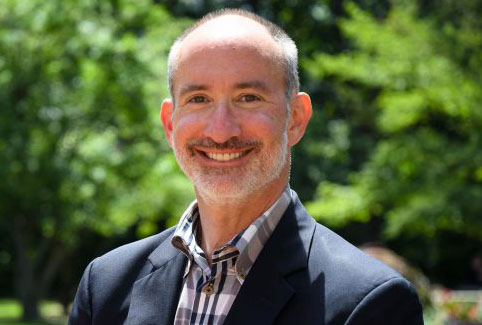 Dave Groobert
Media School Honors Director & Public Relations Senior Lecturer
Contact Information
Research and Creative Interests
communications strategy and integration

message development

corporate communications

communications ethics

crisis communications
Biography
Dave Groobert joined The Media School full-time faculty after more than 30 years as a public relations practitioner in Washington, D.C.  He teaches multiple classes in the public relations concentration and also serves as the director of The Media School's honors programs.
Dave's industry experience was gained through working at numerous marketing communications agencies and a publicly traded international telecommunications company.  Most recently, he founded the Washington office and ran the U.S. operations of Environics Communications, a Toronto-based public relations agency, for 15 years.
Before joining Environics, Dave was a senior vice president in the Washington office of Hill & Knowlton, where he ran the marketing communications and technology practices.  He was also director of public relations at COMSAT Corporation, the publicly traded global satellite communications company, where he supervised domestic and international communications for the corporation and its four business units.  Prior to COMSAT, Dave held senior positions in the PR division of two national advertising agencies in Washington and Baltimore.
Dave's client experience includes some of the best-known domestic and international corporations, brands and organizations across a variety of market sectors including associations; philanthropic and cause-related organizations; consumer goods and services; healthcare and life sciences; technology and telecommunications; financial services and corporate communications; and sustainability.  His communications campaigns have been profiled in a variety of national trade and business publications including Advertising Age, Health Care Marketing, Restaurant Business, and The Wall Street Journal.  Under Dave's leadership at Environics, the Washington office won two Public Relations Society of America Silver Anvil awards, the highest recognition granted in the public relations industry.
A Washington native, Dave is a 1986 cum laude graduate of the S.I. Newhouse School of Communications at Syracuse University with a major in advertising and minor in English, and he holds a master's degree in management and leadership from Western Governors University.  Before joining IU, he frequently guest lectured on public relations and marketing communications in the business and communications schools at several Washington-area universities.  Dave also wrote the chapter on corporate communications for the book Essays on Governance: Thirty-Six Critical Essays to Drive Shareholder Value and Business Growth, published by Advantage Media Group.
In addition to teaching and serving as the school's honors director, Dave is also  faculty advisor to the IU Public Relations Student Society of America (PRSSA) chapter, and is an affiliated faculty member of the Arnolt Center for Investigative Journalism.