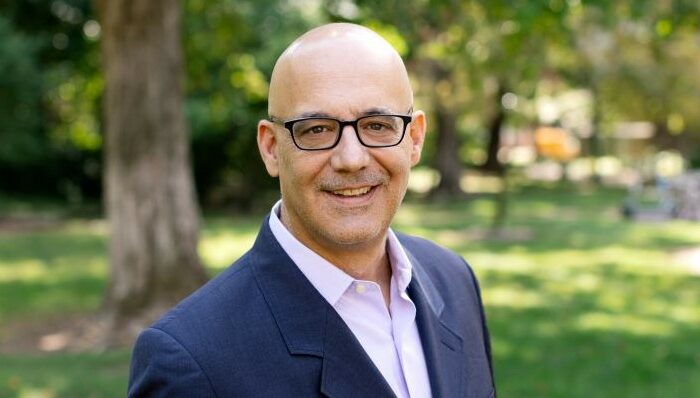 George Logothetis
Lecturer
Contact Information
Research and Creative Interests
Advertising

Branded entertainment

Branding

Audio

Video production

AI
Biography
George Logothetis brings 30 years of experience at New York's most prominent advertising agencies to his role as a Lecturer in Advertising at the Media School. He teaches a Portfolio Workshop class and courses in Creative Content Development, helping students attain the skills to create disruptive, attention-getting campaigns grounded in solid strategic insight. Before joining the Media School, George taught advertising courses and guest lectured at the City College of New York's Branding and Integrated Communications Graduate Program and at Miami Ad School.
A Northwest Indiana native and an '87 alumnus of Indiana University Bloomington, (Telecommunications, English double major), George started his career in radio. At WAPW-FM in Atlanta, he penned commercials, news, comedy bits, promotional material and did voice over and announcer work before journeying to Manhattan to begin a career as a copywriter at Chiat/Day.
As both a fulltime and freelance Writer and Creative Director, George worked at Wieden + Kennedy, KBS, Merkley + Partners, McCann/Erickson, JWT, Ogilvy + Mather, SSK, Deutsch, Wunderman Thompson, Publicis and Saatchi & Saatchi, crafting campaigns for BMW Motorcycles, Mercedes-Benz, Mazda, ESPN, Reebok, Virgin, American Express, Citi, Nestle, Crest, Oral-B, Guinness, Miller Genuine Draft, Humana, Novartis, American Heart Association, USAA and others. His writing has been honored at Cannes, The One Show, D&AD, Clios, Effies, Addys, Emmys, Webby, Shorty, Kelly, Mashie, FCS Portfolio and Mercury Awards.
George's body of work includes iconic campaigns for Citi, launching the Citibike program, rebranding USAA, creating the initial brand campaign for Leqvio, a billion-dollar Novartis cholesterol treatment, and authoring "Halloween Treats Gone Wrong," a viral film for Crest and Oral-B that received 10 million views on YouTube and was featured on Fox, CNBC, The Today Show, AOL, Huffington Post, Buzzfeed, Gawker, the L.A. Times, The Guardian and was voted Adweek's 2013 Story of the Year.
In addition to advertising, George writes fiction and has published a number of short stories in magazines and literary journals like The Baffler, The Satirist, Line of Advance, The Portland Review, and more. He was a contributor to National Lampoon, Comedy Central, and has developed TV treatments for Nickelodeon, Cartoon Network and James Patterson Entertainment as well.
He also holds a degree in Copywriting from the Portfolio Center for Art  & Design.