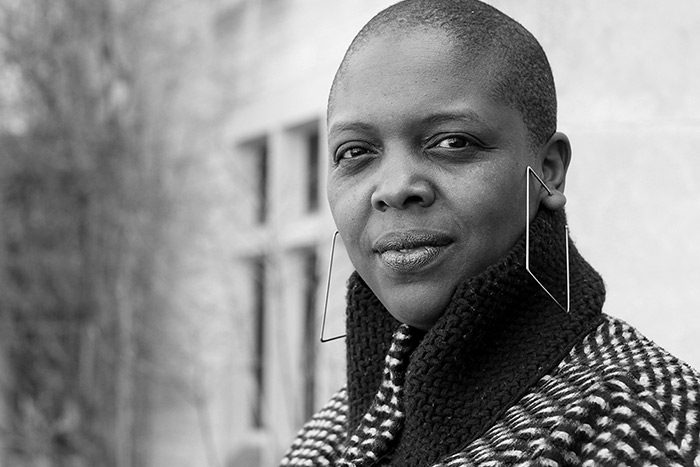 Terri Francis
Associate Professor, Director of the Black Film Center/Archive
Contact Information
Research and Creative Interests
between documentary and the avant-garde

Afrosurrealism

African American cinema

Experimental Film

Josephine Baker

Seeing Whiteness
Biography
Dr. Terri Francis (U Chicago 2004, English) researches Josephine Baker and Afrosurrealism.
Francis's forthcoming book The Cinematic Josephine Baker excavates how Baker pioneered her defining role in early African American cinema, playing characters she neither authored, in a conventional sense, nor fully controlled, while tracing critical issues of type, image and genre.
In autumn 2014, sx salon, published "Unexpected Archives: More Locations of Caribbean Film." Her discussion section on Caribbean film archives came about because, Professor Francis writes, "I wanted to read about Caribbean film in ways I had not seen yet or do not hear about enough. Because film sits between the commercial and the artisanal, exploitative and expressive, we need studies of Caribbean film that take account of such vicissitudes. With this collection we begin the work of not only recovering but also reimagining the parameters of the missing archives of the Caribbean's transnational history with motion pictures."
Professor Francis guest edited a close-up on Afrosurrealism in Film/Video for Black Camera's  2013 fall issue. Inspired by Amiri Baraka's term "Afrosurreal Expressionism" and grounded in the histories of surrealism, the American avant-garde and African American cinemas, this issue sheds much needed light on the rarely seen experimental, absurd and whimsical dimensions of filmmaking and thought in African Diaspora cinemas.