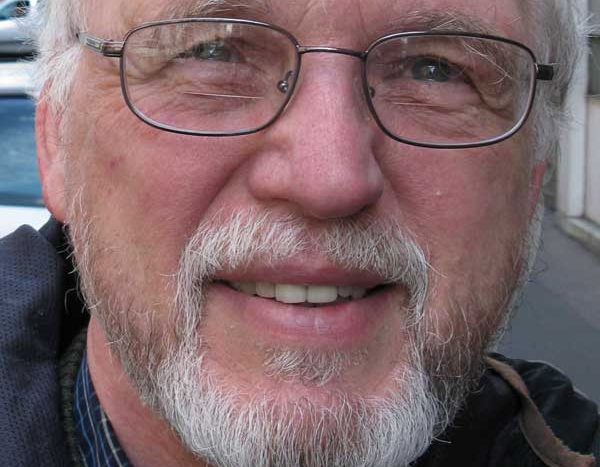 Claude Cookman
Professor Emeritus
Contact Information
Biography
Claude Cookman enjoyed a professional career in journalism of more than 18 years, primarily as a picture editor. Among other news organizations, he worked for the Associated Press in New York, The Louisville Times, The Louisville Courier-Journal and The Miami Herald. While picture editor of The Louisville Times, he shared in the 1976 Pulitzer Prize for Photography awarded to the combined Times and Courier-Journal photography staff. In the early 1970s, he earned an MS from the Columbia School of Journalism, specializing in magazine writing. He returned to graduate school in the late 1980s, earning an MFA in art history and a Ph.D. in the history of photography, both from Princeton University. From fall 1990 through spring 2014, he taught visual communications in the School of Journalism at Indiana University, where he is now a professor emeritus. His teaching was recognized with 10 School, campus, IU system and national awards. He authored four books and numerous articles on French and American photojournalism, and pedagogy. He is most proud of serving on the board of the Kinsey Institute for Research in Sex, Gender and Reproduction, including two years as chair. In retirement, he enjoys cooking, drawing and reading world literature. He hopes to return in his next incarnation as a pastry chef.
Education
Ph.D., Princeton University, Art and Archaeology Department, Jun 1994. Dissertation: The Photographic Reportage of Henri Cartier-Bresson, 1937-1973.
MFA, Princeton University, Art and Archaeology Department, Jan 1989. Art history with concentration in the history of photography.
More than 45 hours of post baccalaureate courses in art history and French, University of Louisville, 1978-1985.
MS, Graduate School of Journalism, Columbia University, Jun 1971. Specialization in magazine writing.
AB, with high honors, Wheaton College, Wheaton, IL, Jun 1965. Major in classical Greek, minor in philosophy.
Academic appointments and teaching positions
Indiana University School of Journalism, Professor, Jul 1, 2011 to May 31, 2014; Associate Professor, Jul 1, 2000; Assistant Professor, Aug 1994; lecturer, Aug 1990.
Associate member of the Graduate Faculty, Jan 1999.
Adjunct Associate Professor, Western European Studies, Fall 2009.
Adjunct Associate Professor, Department of Art History, Fall 2008.
Preceptor, Princeton University Art and Archaeology Department, 1988–1989. Contemporary art, and nineteenth century painting and sculpture, three semesters.
Adjunct instructor, Barry University, Spring 1984. Photojournalism, one semester.
Visiting professional, University of Iowa, Spring 1981. Picture editing.
Adjunct instructor, Western Kentucky University, 1979, 1980. Picture editing, two semesters.
Professional experience
Copy editor, The Courier-Journal, Louisville, KY, Sep 1984 to Aug 1986.
Graphics editor, The Miami Herald, Apr 1981 to Sep 1984.
Picture editor, The Louisville Times, Nov 1974 to Mar 1981.
Copy editor, The Herald-Journal, Syracuse, NY, Sep 1973 to Nov 1974.
Picture editor, The Associated Press, New York, Jun 1971 to Aug 1973, supervisor of photo desk operation on night shift.
Reporter-photographer, The Anderson Herald, Anderson, IN, Oct 1968 to Sep 1970 and Jul to Oct 1965.
U. S. Army, Nov 1965 to Sep 1968; commissioned through Infantry OCS at Fort Benning, Ga., assistant adjutant for a personnel operation, executive officer for a personnel services company; Vietnam tour, 1967–1968.
Honors and awards
Gretchen A. Kemp Teaching Fellowship, Indiana University School of Journalism, 2012, 2007, 1993.
President's Distinguished Teaching Award, Indiana University, 1999.
Robin F. Garland Educator Award from the National Press Photographers Association, 1999.
Teaching Excellence Recognition Award (TERA), Indiana University, 1998, 1999, 2000.
Elected to the IU Faculty Colloquium on Excellence in Teaching (FACET), 1996.
IU Alumni Association Student Choice Award for distinguished teaching, 1994.
Shared in the Pulitzer Prize for Feature Photography awarded to combined photographic staff of The Courier-Journal and The Louisville Times, 1976.
Wheaton College Scholastic Honor Society, 1964.
Teaching fellowships and grants
Scholarship of Teaching and Learning grant from Indiana University's Office of the Academic Affairs and Dean of the Faculties to support a study of Just in Time Teaching in a History of Twentieth Century Photography course, 2006–2007.
Grant from Pew Inquiry Circle through Instructional Support Services, IUB for developing a Course Portfolio, Summer 2004.
Active Learning Grant from IU Instructional Support Services to prepare a website for a history of photography course, summer 2001.
Scholarship of Teaching and Learning grant, IU Bloomington, 1999-2000.
IU Instructional Development Summer Fellowship to develop a three-hour course in informational graphics, 1996.
Books
American Photojournalism: Motivations and Meanings. Chicago: Northwestern University Press, 2009.
An American Family: Three Decades with the McGarveys. Washington: National Geographic Society, 2009.
Werner Bischof 55. London: Phaidon, 2001.
A Voice Is Born: The Founding and Early Years of the National Press Photographers Association Under the Leadership of Joseph Costa. Durham, N.C.: National Press Photographers Association, 1985.