Wright in top 1 percent of communication and media research productivity worldwide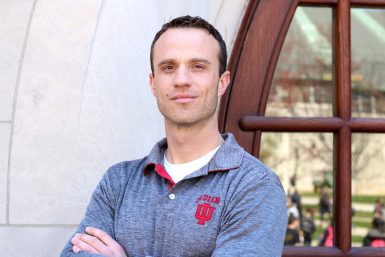 A new study published in Communication Education found that associate professor Paul Wright is in the top 1 percent of communication studies research productivity worldwide.
"Scholarly Productivity in Communication Studies" examined 24 communication and media journals during a five-year period and identified the most prolific publishers as those who published at least nine articles in these journals. More than two-thirds of the articles Wright published during that time frame appeared in journals outside the scope of the study.
When the journals are narrowed to Journal of Communication, Human Communication Research, Communication Research and Communication Monographs, Wright is in the top 2.5 percent worldwide.
Wright is an interdisciplinary researcher, and his studies are distributed equally across communication, media, psychology and other social science journals. His research and teaching interests center on media, socialization and health. 
More: