Worldwide study of elite publishing names Wright among the very best – again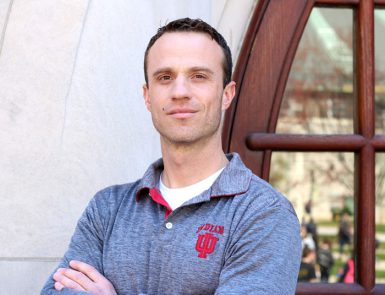 A study of journal article publishing in the field of communication featured in Communication Education in 2018 found that professor and director of communication science Paul Wright was in the top 1% of research productivity worldwide. Now, a 2023 follow up study reports that Wright is in the top percentiles of flagship communication journal productivity worldwide.
Across 24 communication journals featuring articles published between 2017 and 2021, 4,737 scholars were found to have authored or coauthored at least one article in the follow up study. Less than a third of these scholars had published an article in a flagship journal. Using a state-of-the-art methodology weighting for author order and number of coauthors, the study indicated that Wright was in the top 15 of this smaller group of 1,365.
Two Indiana alumni were also recognized. University of Alabama Professor of Communication Andrew Billings, PhD '99, was in the top 1% of overall publication productivity in the 2018 study, and Michigan State Professor of Communication Ron Tamborini, PhD '82, was in the top 1% of overall publication productivity in the 2023 study.