Whitaker's career is the 'story my father always wanted for me'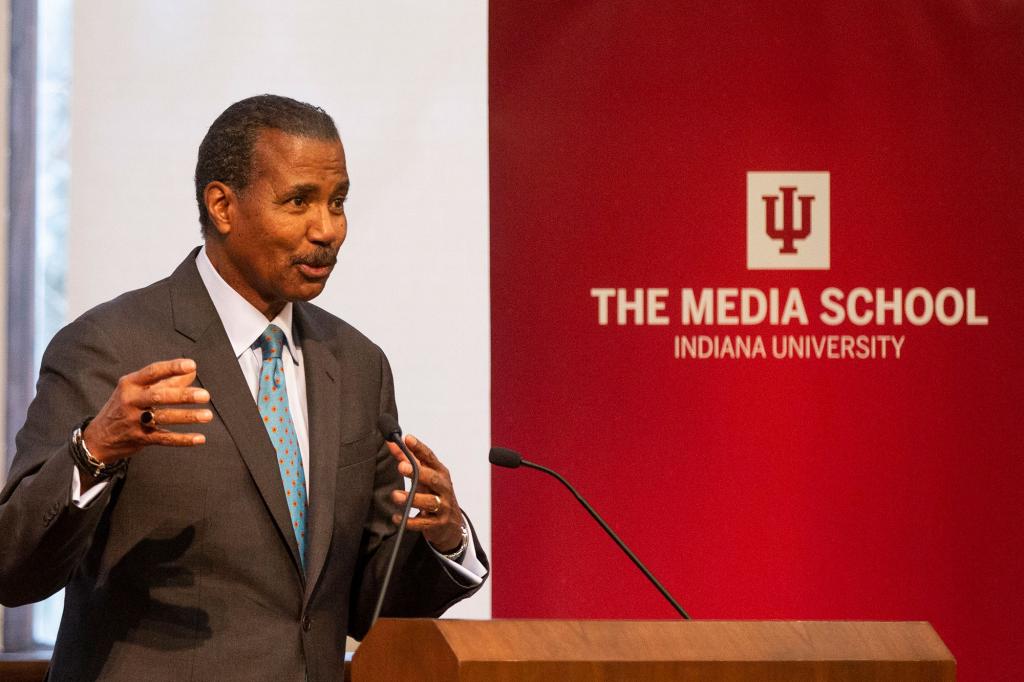 Bill Whitaker's story begins in San Francisco, where he started his broadcast journalism career as a production assistant for KQED.
It takes him to Mexico, South Africa, Haiti and the Middle East, and to every state except North Dakota (so far).
"Today, I am a journalist living in Harlem — a story my father always wanted for me," he said.
Whitaker, now an Emmy Award-winning correspondent for "60 Minutes," spoke Friday in Presidents Hall about his career covering world news before receiving the Lee H. Hamilton Public Service Fellowship. His talk, "My Story," was part of The Media School's Speaker Series.
He has reported domestically on critical issues including the opioid epidemic, immigration procedures, police use of force and capital punishment. He has also covered several presidential campaigns and done features and interviews with icons such as Barbra Streisand, Mike Tyson and Michelle Obama.
His international reporting includes stories about the investigation into Mexican drug lord Joaquin "el Chapo" Guzman from both sides of the border, the Fukushima nuclear disaster in Japan, the war in Afghanistan from Kabul and the funeral of Nelson Mandela from South Africa.
Whitaker told the audience that news is more important today than ever. With increased access to information, consumers choose between being entertained or enlightened.
He's also witnessed the transformation of the country and the media as a result of deepening partisanship.
Whitaker shared his advice for young journalists about to begin their careers: work harder than everyone else. And plan ahead.
"Don't go to the office without having something to cover," he said.