'Whenever '1984' is 'chiming with people,' it should give us all pause,' Browning article says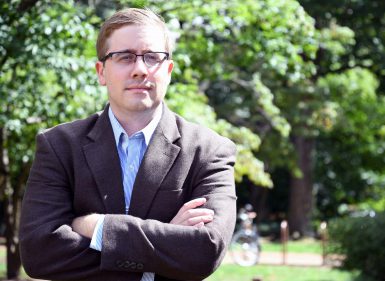 The relationship between the government, tech giants and data has led to George Orwell's re-emerging relevance, assistant professor Nicholas Browning writes in an article published in the Indiana Journal of Law and Social Equality.
Browning examines data mining, economic advances and Orwellian overtures in "What Is Shared in the Sharing Economy? Ethics and Externalities in Public-Private Partnerships."
The article was prompted by the Indiana Journal of Law and Social Equality's 2020 symposium, hosted in Bloomington. Browning was a panelist in a session titled "From Digital to Physical: The Reality of the Sharing Economy of Communities," and the article is a reflection on and outgrowth of the session, according to Browning.