What to watch, play and read during this bizarre and difficult time
Toward the beginning of the pandemic, associate professor Joan Hawkins revisited Trey Edward Schults' 2017 horror film, "It Comes at Night." A chilling tale of post-apocalyptic survival in the midst of a deadly plague, it counters the fear of sickness and death with the terror of what people may become in their darkest moments. For Hawkins, it offered a grim echo of our presently mid-pandemic world.
It begins with a family clad in protective masks burning the corpse of its deceased patriarch, and ends 91 bleak minutes later with their survival just as uncertain.
"The first shot of the film, I thought 'Oh my god, I just wandered into Kroger, except they have guns,'" Hawkins said.
Hawkins isn't the only Media School professor to think about what she consumes differently these days. In the midst of a pandemic that has overturned contemporary life, Media School professors offered their thoughts on this singular moment for media consumption.
The solace of immersive gaming
Now is the perfect time to enjoy soothing video games, says professor of practice Mike Sellers. Whether small and simple or sweeping and (seemingly) never-ending, the right game can offer more than just temporary escape.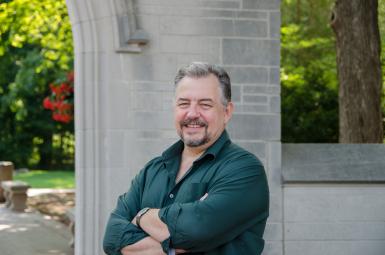 "People talk about games as an escape, and that is true, but I would think about it more as a breather," Sellers said.
And that breather can take many forms depending on individual gamers and their preferences. Sellers offered a range of potential choices.
First: a new game called Townscaper that's about as simple as a game can be. You start with an open expanse of water divided into an uneven grid in the style of an old, pre-city-planning European town, and click to construct buildings. A single click on the water produces a platform on which to build further skyward or outward. The game is strictly procedural, almost a toy, Sellers says — all the player controls is the color of the buildings and their placement.
"It's just kinda soothing," he said. "You make these very pretty little towns."
And like Townscaper, there are endless possibilities to find immersion and peace in simple games. From iPhone games like Angry Birds, Monument Valley and Candy Crush to word games, puzzle games and much more, it's about what brings an individual gamer satisfaction and distraction.
But on the opposite side of the spectrum are much larger games, like Stellaris. A massive, galaxy-spanning game where the player ventures from Earth outwards into the solar system and beyond, Sellers said it offers the opportunity to dive into something epic for a few hours. It also boasts the benefit of generating a new galaxy every time, filled with alien civilizations to befriend or combat.
Sellers also offered up Minecraft, which — in addition to sporting an endlessness similar to Stellaris and a constructive simplicity like Townscaper — gives gamers the potential to share that with friends and family. He created a server for his family where they can spend time mining and crafting in each other's virtual company.
"It's very easy to get into and kind of soothing," he said.
In the future, once the pandemic ends and life finds a new groove of normalcy to slip into, more exciting games may come back into demand. For now, Sellers thinks it's the immersive, soothing ones that offer what people need.
Safety, belonging and the failing capitalist state
Any canon of media reflecting this moment "needs to reflect on ideas of safety and belonging," said associate professor Terri Francis, director of the Black Film Center/Archive.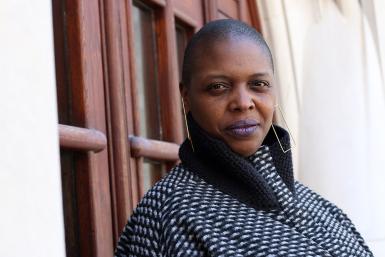 "So much of this is about an explicitly white male elite capitalist governance that does not want there to be public health or public safety or public education," she said. "Instead these are things that you have to merit, work for and deserve."
And how is that going, she inquires rhetorically. Will it continue?
Among the media she suggests as essential for this age of crumbling capitalism and public health and safety disasters are documentaries that illuminate America's original sins of colonialism and slavery, as well as the IU-centric documentary "Facing the Façade," Ja'Tovia Gary's hauntingly beautiful documentary poem "Giverny Document (Single Channel)" and selections from the Maysles Documentary Center's virtual "After Civilization" program.
In the 1994 documentary "Facing the Façade," which was the subject of a BFC/A reunion discussion in June, Black IU students parse the state of race in America, and how the illusion that anything has changed is a facade created by and for white America.
"Giverny Document (Single Channel)" creates a formal collage of found footage and original documentary and abstract filmmaking. Gary blends on-the-street interviews with Black women in Harlem, all asked the simple but profoundly illuminating question: "Do you feel safe?" with repurposed footage of Philando Castile's murder by police and an emotionally raw Nina Simone performance of "Feelings," to muse on the very idea of safety.
".TV," a 22-minute short presented in "After Civilization," makes similar use of found footage in a haunting documentary exploration of the people and places who slip through the cracks of global capitalism into nothingness. The South Pacific island of Tuvalu, which provides organizations around the world with the domain name .tv, is slowly being consumed by the sea as water levels rise globally.
Making the numbers mean something
As the pandemic began to surge, there was inevitably a lot of strong journalistic reporting happening. Assistant professor Suzannah Evans Comfort said a lot of essential reporting has come from the usual heavy-hitters: The Wall Street Journal, The Washington Post and The New York Times.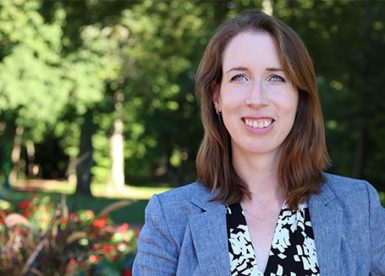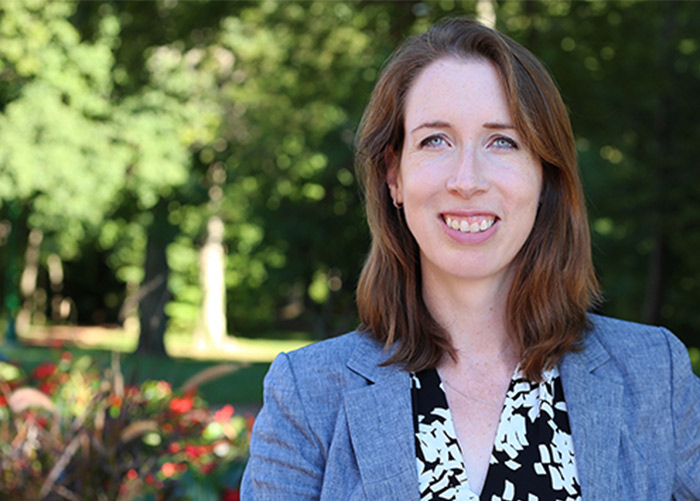 And much of it has been made free to access. One key series of work, Comfort said, is "Voices from the Pandemic," a collection of profiles by The Washington Post's Eli Saslow.
"The Washington Post has done a really good job of putting a face on the pandemic," she said.
Each piece, very personal and told rather unconventionally in the voice of the subject, spotlights a person who who has been affected by the virus.
"It helps really make these stories relatable and I think has really brought home the impact of the pandemic to a lot of people," Comfort said.
The increase in free-to-access journalism during the pandemic also opens up bigger questions that tie back to the ongoing uncertainty of free versus paid journalism in the digital age.
Amazing reporting still exists, Comfort said, but most newsrooms can't support it. Without the resources and funding to produce essential journalism that doesn't need clicks to keep the publication afloat, most newsrooms are desperately in need of clicks.
"That model is destined to create journalism that's sensationalistic and will tempt people to click on it," she said.
Vampires, zombies and invisible plagues
In the original "Invasion of the Body Snatchers," a Red Scare-paranoia-inspired horror film released in 1956, the horror is at first invisible. People are replaced in the night by alien versions of themselves who are physically identical and careful to copy their mannerisms, too. Only after prolonged interaction can their loved ones identify that something is wrong.
In the age of COVID-19, there's a new terror to the idea of an invisible invader: the fear of the disease's transmission by asymptomatic carriers who might look and feel normal but might still be able to spread the virus. But what's more is that "Invasion of the Body Snatchers" quietly telegraphs that something is wrong from the very beginning with signs of economic disaster. A fruit stand by the side of the road is closed for business. A restaurant visited by the protagonists is empty aside for them and a server.
"The first sign in the film that something is really, radically wrong is this failure of the economy," Hawkins said.
Horror is often adept at depicting the larger ramifications of its great terrors (monsters, zombies, serial killers, or in 2020, the novel coronavirus) on the world they inhabit. In "Dracula," as in "Invasion of the Body Snatchers," an invading terror is linked to the economy; the titular Transylvanian comes from the East and his presence is traced through legal documents and commerce.
"Horror is very smart about the way that contagious disease and epidemics go hand in hand with economy," Hawkins said.
And then there's "Night of the Living Dead." George A. Romero's zombie classic, now 52 years old, depicts the terrors that ensue when the dead walk the Earth, and like many of its thematic successors (the aforementioned "It Comes at Night," included), it wonders which is worse: the terror outside, or the evil that people are driven to as they cower in fear indoors. Like all great horror films, "Night of the Living Dead" uses its premise to say something sharp about the world order by depicting it in flames. For Romero, it becomes a parable about race and fear.
"Horror in general has a very subversive side and it has a very conservative side," Hawkins said. "But the films I like are the ones that seem to have a very pointed commentary going on about society."
Back to World of Warcraft
It's nice to immerse yourself in a world that actually makes sense, insists professor Ted Castronova, who found peace in World of Warcraft when the real world offered little.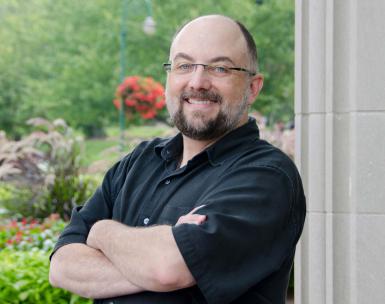 "In the past there have been times in my life where things weren't going so well in my career, and in those times I played a lot of video games," he said.
So when the pandemic began months and months ago and the world spiraled into crisis, Castronova returned to an old favorite. World of Warcraft, a 2004 massively multiplayer online role-playing game, is so vast you could spend thousands of hours playing and still have more to do. There are politics, other players, an economy; you can fight with or against others or venture off alone; you can dance and sing songs.
"When the world seems broken, video game worlds look pretty attractive," he said.
While the real world seems to make little sense, escape to a fictional land where the good guys are heroic, valiant and infallible, and the bad guys are transparent in their bad intentions and can always be vanquished, feels more than inviting.
"It just struck me how much of a refuge it was," Castronva said.
And while in the real world, it can still be unsafe to leave your home, the world of World of Warcraft is as limitless as it gets.
"You can watch beautiful sunsets sitting on mountaintops watching the sun go down over the ocean," he said.